Blog
Spain: reversing the long lasting impunity for torture
"I was incommunicado for many days, I didn't see anyone. Only my torturers. During interrogations I was completely tied to a chair and when I didn't answer the way they wanted, they hit me from behind and squeezed my hands after having put pens between my fingers. I was constantly insulted and threatened. Sometimes I was taken to a cell, but I was not allowed to sleep. The electric lights were on and there was a loud electric motor running at all hours.
One of those days, the most terrifying day of all, they took me by car to the field and asked me to dig a hole and run, because they were going to do target shooting. I started digging with my hands while they insulted me and told me that my life wasn't worth a sh** and that they were going to kill me and make me disappear. At one point they put a gun to my head and I thought I was going to die".
Rául Fuentes Villota, who was 24 at the time, was arrested in June 1991 by Spanish national police officers on suspicion of collaborating with outlawed group Euskadi Ta Askatasuna (ETA). He was held incommunicado for 14 days, during which he was tortured and subjected to a mock execution.
He denounced these acts on two occasions before the Spanish courts, in 1991 and again in 2018. He was never heard and no investigation of the torture he reported was ever carried out.
His is one of more than 5000 cases of torture between 1960 and 2013 documented by the Basque Institute of Criminology.
For decades, the Spanish system has encouraged torture and ill-treatment by the authorities, in particular against persons detained under anti-terrorist legislation in the framework of operations against ETA in the Basque Country. This has been recognised on several occasions by the UN Human Rights Committee (HRC), the UN Committee against Torture (CAT), the European Committee against Torture and Other Forms of Inhuman and Degrading Treatment (CPT), the European Court of Human Rights (ECtHR) and the UN Special Rapporteur on Torture and Other Cruel, Inhuman or Degrading Treatment or Punishment (SRT). The peace process and the end of violence have not led to any significant progress on accountability for torture, the commission of which continues to be downplayed by the Spanish government and ignored by the police and judicial authorities. Perpetrators remain unpunished and victims of torture have not received any reparation from the State.
For decades, the Spanish system has encouraged torture and ill-treatment by the authorities
For example, in its most recent Observations on Spain from 2015, the CAT expressed its deep concern "at reports that the Spanish authorities fail to carry out prompt, effective, impartial and thorough investigations into allegations of torture and ill-treatment committed by State security forces, including allegations relating to acts committed during incommunicado detention and excessive use of force by the police"[1].
The fundamentals of the rule of law revolve around the absolute respect for the dignity of the human being and a series of inalienable human rights, including the right not to be tortured. The infliction of torture is precisely the destruction of the humanity of the person being tortured. For this reason, torture is not permitted under any circumstances, without exception[2], not even in the context of criminal proceedings for terrorist offences or in hypothetical cases such as ticking bombs. [3]
States that have signed the Convention against Torture and Other Cruel, Inhuman or Degrading Treatment or Punishment therefore have a number of obligations to prevent and investigate acts of torture, prosecute those responsible, and provide reparation to victims.

Faced with the passivity of the Spanish authorities, Mr. Fuentes Villota filed a complaint with the United Nations, which the CAT has been investigating since December 2021. The complaint, which is the first of its kind, focuses mainly on the failure to investigate the 2018 torture allegation, following the authorities' argument that - according to article 131 of the Spanish Criminal Code - the statute of limitations for the crime of torture had expired.
This point goes against all international[4] standards, in addition to having been the excuse to shelve at the national level many complaints of torture and other ill-treatment such as the one filed by Mr. Fuentes Villota and also to deprive thousands of torture victims of the redress, compensation and rehabilitation to which they are entitled[5].
What is sought in this case is that, for the first time, the Spanish State gives a courageous and forceful response that reverses the current culture of impunity and the implicit acceptance of torture in the fight against ETA. It would also open the door to justice for other forgotten victims of torture, such as those who endured it during the Franco regime. To this end, it is essential that all appropriate measures are taken to effectively and impartially investigate all allegations of torture and other ill-treatment of persons detained under anti-terrorist legislation, thus putting an end to the impunity that the perpetrators continue to enjoy.


Olivier Peter is a Swiss lawyer. He is also a member of OMCT's Executive Council.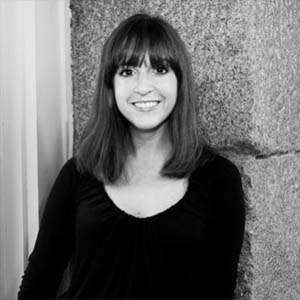 Teresa Fernández Paredes is a human rights lawyer and adviser at the OMCT.
[1] Concluding observations of the Committee against Torture on Spain (CAT/C/ESP/CO/6) of 29 May 2015;
[2] This has been confirmed by the Committee against Torture: "[The prohibition] applies at all times, whether in peace, war or armed conflict ... without prejudice to any other international instrument ..." Concluding Observations on the United States, (2006) UN Doc. CAT/C/USA/CO/2, para. 14.
[3] See APT. Defusing the Ticking Bomb Scenario Why we must say No to torture, always. https://www.apt.ch/sites/defau...
[4] General Comment No. 3, 2012, UN Committee against Torture, para. 40.
[5] Ibid.