News Releases
Honduras: One year after her death, we call for justice for the femicide and torture of Keyla Martínez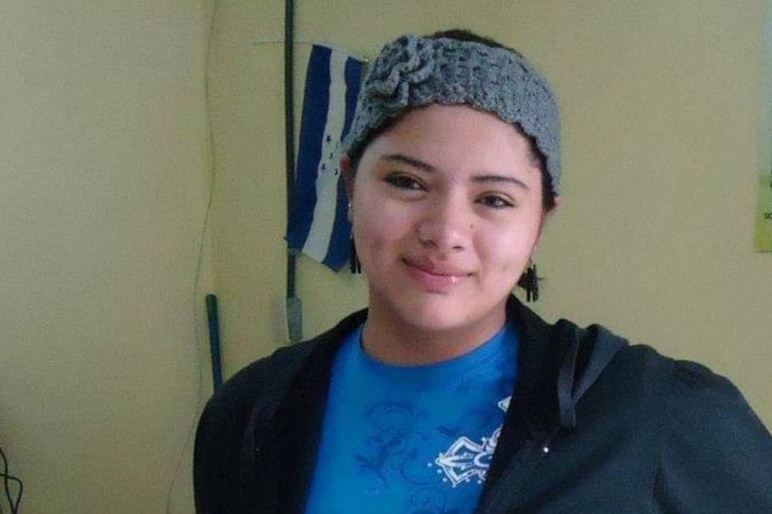 Tegucigalpa - Geneva, February 7, 2022
One year ago today, on February 7, 2021, Keyla Patricia Martinez Rodriguez, a nursing student at the National Autonomous University of Honduras (UNAH) woke up like any other day planning to meet with her friends to go to dinner and spend a pleasant evening. Keyla was arrested around 11:45 pm for violating the curfew imposed to prevent the spread of Covid-19 in the country.
On Sunday morning, the 26 years-old woman was found dead inside her cell, in the Police Department Unit number 10 of La Esperanza, Intibucá. The immediate police version was that the young woman had committed suicide, using her sweater. The Security Secretariat endorsed the officers' version without any investigation and issued two communiqués announcing the suicide.
However, the autopsy performed at the judicial morgue of the Public Prosecutor's Office in Tegucigalpa revealed that Keyla had been the victim of mechanical asphyxia, confirming that she had not committed suicide, but had been murdered.
In April 2021, the police officer who allegedly murdered Keyla was arrested. After an appeal in August 2021, the Court of Appeals decided to reclassify the crime of aggravated femicide he had been accused of (penalty of 25 to 30 years of imprisonment) to a simple homicide.
In response to this reclassification, the Committee of Relatives of the Detained and Disappeared of Honduras (COFADEH), a member of the Latin American Litigators Group against Torture, filed a complaint before the Constitutional Chamber of the Supreme Court of Justice.
The Latin American Litigators Against Torture Group stands in solidarity with the family of Keyla Patricia Martínez Rodríguez. This week, the Litigators Group will send a letter to the Constitutional Chamber of the Supreme Court of Justice, to ask that the persons responsible for Keyla's murder are prosecuted and sentenced with the appropriate crimes and penalties according to international and national standards that regulate the protection against violence against women and against torture and other cruel, inhuman, or degrading treatment or punishment.
For further information, please contact:
In Geneva: Iolanda Jaquemet, OMCT Director of Communications
ij@omct.org, mobile +41 79 539 41 06