News Releases
Bangladesh: Government must stop using enforced disappearances to silence dissident voices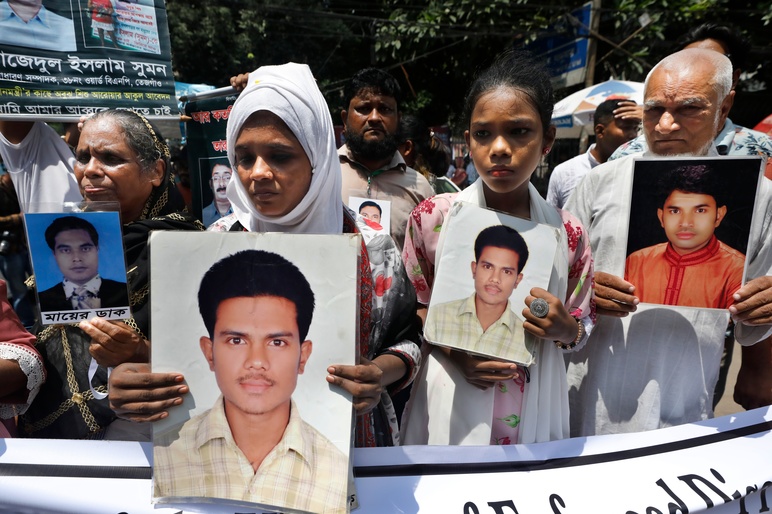 To mark the International Day of the Victims of Enforced Disappearances the relatives of missing people formed a human chain in Dhaka Bangladesh on 30 August 2022 © Shutterstock
Enforced disappearance occur with impunity in Bangladesh and have become an institutionalised practice of repression. The government uses enforced disappearances as a tool to suppress political movements and silence dissenting voices ahead of the January 2024 elections.
According to Bangladeshi human rights groups, nearly 600 people have been forcibly disappeared by security forces since 2009. In recent times, "short-term" disappearances have occurred, where law enforcement officers have later shown the disappeared persons as arrested on various criminal charges, including under the Anti-Terrorism Act, 2009. Furthermore, disappeared persons are reportedly being tortured while in custody.
At the occasion of the International Day of the Victims of Enforced Disappearance, the OMCT together with eleven partner and network members has issued a statement asking the Bangladeshi government to give UN human rights experts access to the country to assess the situation of enforced disappearances and to conduct thorough, impartial, and transparent investigations into all allegations of enforced disappearances in order to hold those responsible accountable and deliver justice to the victims.

Tags
Attachments
Related resources