News Releases
Switzerland must immediately suspend deportations of asylum seekers to Sri Lanka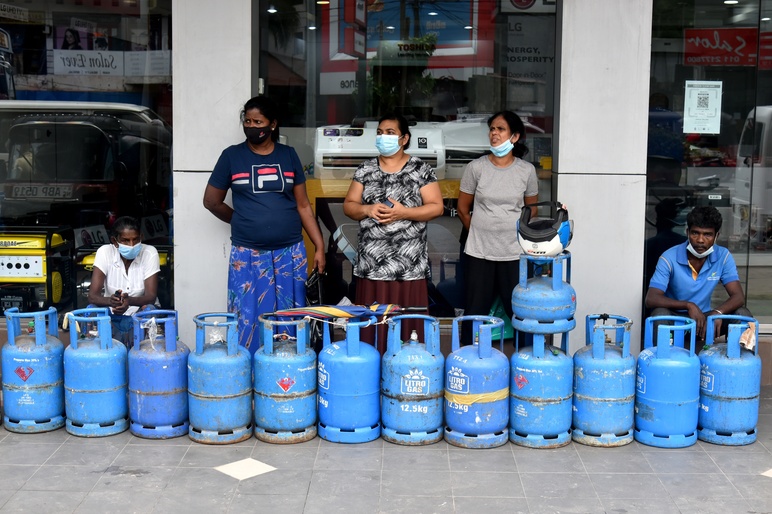 Geneva, 29 July 2022
The current crisis in Sri Lanka makes it impossible to deport people in need of medical treatment there, the World Organisation Against Torture (OMCT) said today in an open letter to Federal Councilor Karin Keller-Sutter. The OMCT demands that Switzerland immediately put an end to the deportation procedures against Sri Lankan asylum seekers and migrants, some of whom are survivors of torture.
"The situation in Sri Lanka is simply catastrophic, with violence growing out of the economic and financial crisis that has shaken the country since the beginning of the year. Basic medical care is no longer guaranteed," said Gerald Staberock, Secretary General of the OMCT. "In such a context, the return of asylum seekers and migrants, some of whom have suffered torture and still need essential medical care, is both humanly indefensible and would put Switzerland in violation of its international legal commitments."
The UN Committee against Torture and the European Court of Human Rights have repeatedly ruled that persons who are victims of torture or otherwise medically vulnerable should not be forcibly returned to a country where they would not be guaranteed health care. Some of these decisions concern Switzerland.
Several Sri Lankan victims of torture are currently receiving adequate physical and psychological treatment in Switzerland. Among them are Tamils, a community that has suffered severe persecution, including sexual forms of torture against men as well as women. As homosexuality is criminalised in Sri Lanka, these men, if sent back, would face insurmountable social and legal barriers that would prevent them from accessing much-needed medical rehabilitation services.
The World Organisation Against Torture (OMCT) is the largest global NGO group actively standing up to torture and protecting human rights defenders worldwide. It has more than 200 members in 90 countries. Its international Secretariat is based in Geneva, Switzerland.
For more information, please contact :
Iolanda Jaquemet, Director of Communications
ij@omct.org
+41 79 539 41 06