Israa al-Ghomgham – she stood up for minority rights in Saudi Arabia and was threatened with execution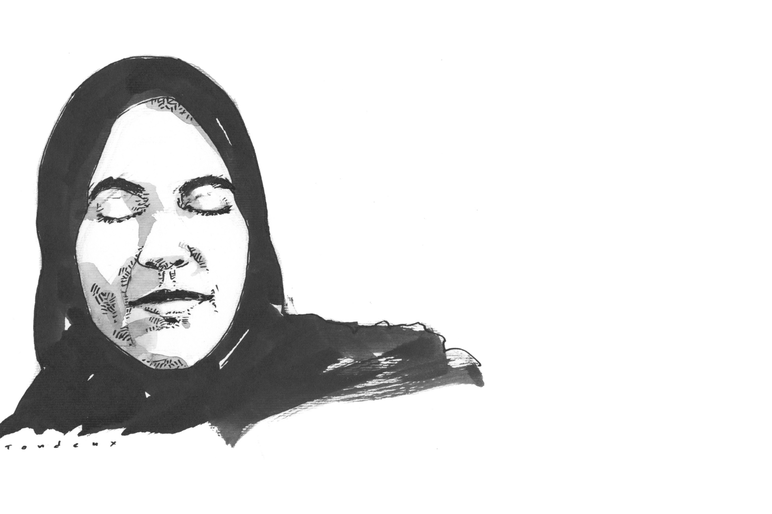 There was no warning. The men came for Israa al-Ghomgham on 6 December, 2015. She was in Qatif on Saudi Arabia's east coast, the city that is home to some of the Kingdom's bravest human rights defenders. For the State Intelligence Service officers who forcibly removed Israa and her husband from their house, this would have been just one more raid of so many they had taken part in: the routine detention of activists who participated in protests demanding an end to discrimination against Saudi Arabia's Shia minority.
Israa al-Ghomgham would not have known where she was being taken. The young couple were driven directly to al-Mabahith prison in Dammam, the capital of the oil-rich Eastern Province. It is just one in a network of strictly controlled penal institutions run by the Saudi security services – jails designed to incarcerate terrorists, not non-violent human rights defenders like Israa.
Threat of execution
Little is known about what happened to Israa al-Ghomgham in the intervening 32 months before she first appeared in court. Certainly, she was denied access to a lawyer in those early stages of her detention and interrogation. And she alleged she was ill-treated. But none of her claims was investigated – cases of torture being widely reported in Saudi Arabia.
On 6 August 2018, Israa al-Ghomgham appeared before the notorious Specialised Criminal Court, a body set up to deal with counter-terrorism cases. She and her husband, Moussa al-Hashem, were accused alongside four other advocates for Saudi Arabia's Shia population. When she stood in the dock, Israa had no legal representation. And the charge sheet was lengthy: 'participating in protests', 'incitement to protest', 'attempting to inflame public opinion', 'filming protests and publishing on social media', 'providing moral support to rioters', 'joining a terrorist entity aimed at creating chaos and unrest within the Kingdom'.
The Public Prosecutor called for the execution of the defendants. This made Israa al-Ghomgham the first Saudi Arabian woman activist threatened with beheading for peaceful protest.
The Arab Spring
The nightmare of a potential death penalty and her incarceration had brought Israa al-Ghomgham a long way from her early involvement as a human rights defender during the 2011 Arab Spring. Like many from Saudi Arabia's oppressed Eastern Province, Israa believed the unrest might bring change: civil and political rights for all Saudis, not just the Kingdom's Sunni majority.
Discrimination against the minority Shia community of Saudi Arabia is well documented. Shia people are profoundly disadvantaged within the public education and justice systems, employment opportunities, and religious freedom.
It was during those heady days of the Arab Spring that Israa al-Ghomgham first met the man who would become her husband. Both shared a desire for peaceful change, and they stuck doggedly to the path of non-violent campaigning whilst at the same time calling for reform.
But theirs was activism that would not go unnoticed. Saudi Arabia's unforgiving approach to anyone perceived as a 'dissident' caught up with Israa al-Ghomgham and Moussa al-Hashem in 2015. The result was their arrest, detention and trial.
Sentencing
In 2018, after Israa al-Ghomgham's first appearance in court, 18 UN experts examined the cases of a number of women human rights defenders detained in Saudi Arabia. They expressed 'acute concern' for Israa and stated that the charges against her appeared to 'lack legal bases.'
In February 2019, after a huge international outcry, Saudi prosecutors dropped their demands for Israa al-Ghomgham's execution. Although she no longer remains under threat of death, her husband and the other defendants could still be subject to execution by the State.
In February 2021, after over five years of harsh detention and at just 32 years old, Israa al-Ghomgham was sentenced to eight years in prison. Upon her release, she will be subject to a travel ban for a further eight years.
And so, Israa continues to be incarcerated in al-Mabahith prison in Dammam, allowed only one short visit a month.
Please join us in calling for the release of Israa al-Ghomgham.
For Arabic, click here.