Reports
IMLU, OMCT Network member, publishes the National Torture Prevalence Survey 2016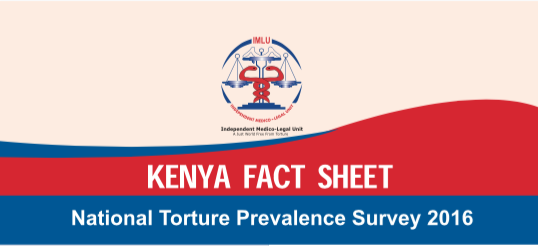 The Independent Medico-Legal Unit (IMLU), Kenyan member organisation of the OMCT SOS-Torture Network, realised the National Torture Prevalence Survey 2016 for the period 2011-2016.
According to the Survey, 61.4% of the main perpetrators of torture in Kenya are regular police officers, and 13% Administration Police officers.
For further information please consult IMLU's website
here
.