Statements
Sudan: Will the Convention against Torture prompt a better detention system?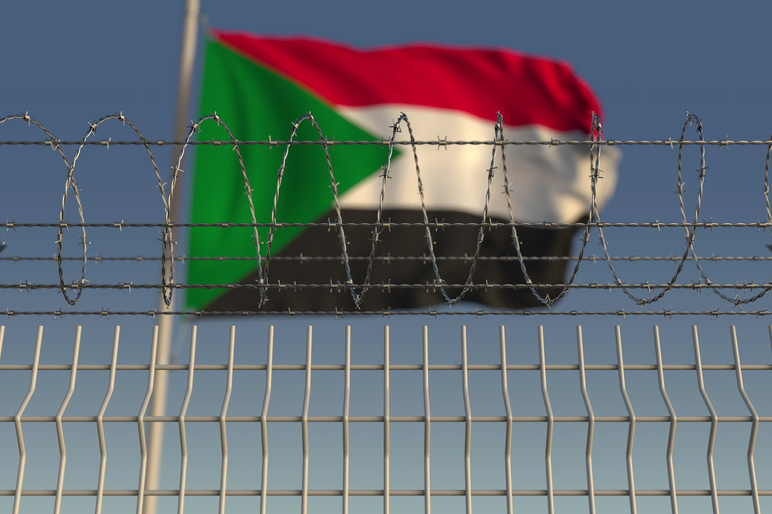 Geneva, Khartoum – 30 August 2021
The ratification of the UN Convention against Torture (UNCAT) by the Republic of Sudan is a historic step in the country's democratic transition. But in order to make a difference in the lives of Sudanese people, this act needs to be followed by concrete changes in the country's domestic legislation.
The World Organisation Against Torture (OMCT) and the African Center for Justice and Peace Studies (ACJPS) welcome the ratification of the Convention against Torture by Sudan as an important step forward in complying with international standards. This significant achievement shows Sudan's effort to protect the rights of its citizens to be free from torture and other forms of ill-treatment in a system where these practices have been used. However, unless Sudan's domestic law aligns with the Convention against Torture, its ratification will fail to concretely improve the lives of detainees.
The Convention against Torture and domestic law in Sudan
Torture and other ill-treatment have been a long-standing concern in Sudan. Authorities have notably relied on torture to intimidate detainees and extract confessions. The absence of any prohibition of torture in Sudan's domestic legislation, coupled with immunity laws shielding authorities from prosecution, have exacerbated these practices.
Torture and ill-treatment were widely used in the context of protests, before and after former president Omar Al Bashir's ouster in April 2019. The ACJPS recorded testimonies from scores of detainees who suffered ill-treatment and torture at the hands of Sudanese authorities.
In the context of detention, human rights reports indicate the use of sexual violence including threats of rape, harassment and actual rape of female detainees by Sudanese authorities.
The 2019 Constitutional Charter provides for the incorporation of international human rights agreements ratified by Sudan in the domestic law. This implies that the UN Convention against Torture and Other Cruel, Inhuman or Degrading Treatment or Punishment (UNCAT), forms part of the Bill of Rights. Practice has shown that domesticating the provisions of the UNCAT helps lessen torture in detention facilities and gives access to justice and reparations for victims of torture.
By ratifying the UNCAT, Sudan confirms its commitment against torture. We hope this will be followed by laws The 2019 Constitutional Charter provides for the prohibition of torture, cruel and inhumane treatment and punishment. It also asserts the right to humane treatment and respect of human dignity for persons deprived of liberty. However, the 2020 amendments to Sudan's 1991 Criminal Act missed the opportunity for a strongerprohibition of torture in line with international human rights obligations. Although the 2020 amendment recognizes that torture can be both physical and psychological and increases the penalty from 3 months to 3 years, its definition of torture is limited to cases where it is inflicted in order to collect/extort information, which is considerably narrower than the internationally recognized definition of torture.
and policies in compliance with these international obligations. The Sudanese legislation should also provide adequate redress, reparation, and rehabilitation to victims of torture especially when the crime was committed by the well-known National Intelligence and Security Services (NISS) as required by the Convention.
Towards better conditions of detention in times of pandemic
The Covid-19 pandemic has highlighted the urgent necessity to reform the penitentiary system in Sudan. Before the pandemic, conditions of detention throughout the country were already harsh and prisons overcrowded. Sudan's prison population is estimated to be over double capacity, at about 255% in about 125 detention facilities. Despite the release of 4,633 prisoners, dozens have been contaminated by Covid-19, which put their lives at risk, especially in Kober prison.
The effective implementation of the Torture Convention should address arbitrary and prolonged detention in poor conditions through regular monitoring, particularly in this time of pandemic. Important legal reforms of the National Security Act 2010, Criminal Procedure Act 1991 and the Emergency and Protection of Public Safety Act of 1997 should be undertaken to reduce the culture of continued detention without proper oversight.
The OMCT and the ACJPS encourage the Sudanese government to put in place national legal and judicial instruments, such as a National Preventive Mechanism (NPM) after ratifying the Optional Protocol to the Convention against Torture and Other Cruel, Inhuman or Degrading Treatment or Punishment (OPCAT).
Our organisations call on the Sudanese government to:
Adopt legislation that defines and criminalizes torture in line with the UNCAT.
Provide effective access to justice and adequate reparation to victims of torture and ensure that confessions obtained under torture are not used in courts under any circumstances.
Ensure that all detainees are protected from torture or other ill-treatment; that they have prompt, unfettered, confidential and regular access to their legal representatives, families, and any medical assistance they may require; that detention conditions meet international standards; that a mechanism for independent, unrestricted and unannounced visits to any detention center is in place.
Take all the appropriate measures to improve the conditions of detention particularly in the dire situation of Covid-19.
Decriminalize minor offenses to reduce overcrowding in detention facilities as well as prevent arbitrarydetention.
Initiate an investigation whenever there is an allegation of torture and ill-treatment on detainees.
The World Organisation Against Torture (OMCT) is the largest global NGO group actively standing up to torture and protecting human rights defenders worldwide. It has more than 200 members in 90 countries. Its international Secretariat is based in Geneva, Switzerland.
The African Center for Justice and Peace Studies (ACJPS) is dedicated to creating a Sudan committed to all human rights, the rule of law and peace, in which the rights and freedoms of the individual are honoured and where all persons and groups are granted their rights to non-discrimination, equality and justice.
For more information, please contact :
Iolanda Jaquemet, Director of Communications
ij@omct.org, +41 79 539 41 06