Urgent Interventions
Four police officers charged with murder for the killing of Willie Kimani, his client and their taxi driver
Newinformation
KEN 001 / 0716 / OBS 061.1
Abduction / Enforceddisappearance /
Torture / Extrajudicial killing
Kenya
July 20, 2016
TheObservatory for the Protection of Human Rights Defenders, a partnership of theWorld Organisation Against Torture (OMCT) and FIDH, has received newinformation and requests your urgent intervention in the following situation inKenya.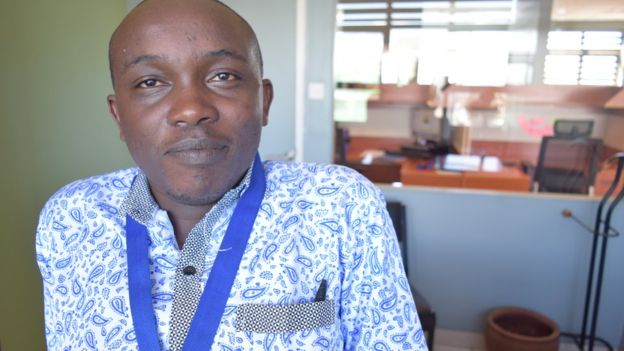 New information:
TheObservatory has been informed by reliable sources that four police officershave been charged with murder, in relation to the killing of human rightslawyer Mr. Willie Kimani, his clientMr. Josephat Mwenda and their taxi driver, Mr. Joseph Muiruri (see backgroundinformation).
Accordingto the information received, on July 18, 2016, four officers, Messrs. FrederickLeliman, Leonard Mwangi, Stephen Chebulet and Ms. Sylvia Wanjiku, denied thecharges when they appeared in front of High Court Judge Jessie Lessit, whoremanded them in custody while investigation is still ongoing.
TheObservatory urges Kenyan authorities to conduct a thorough, impartial andtransparent investigation into these killings and to properly prosecute thoseresponsible, as well as to grant adequate reparations to the families of thedeceased.
The Observatory would like to recall that theaforementioned killings are part of a broader pattern of abuses carried out byKenyan officials. According to Kenyan human rights institutions and NGOs, inthe past six years the number of extrajudicial killings involving Kenyan policeor security services has dramatically increased[1].
More generally, the Observatory urges the Kenyanauthorities to adopt effective measures to ensure the protection of thephysical and psychological integrity of all human right defenders in Kenya andput an end to the pattern of extrajudicial killings conducted by the Kenyanpolice.

Background information:
On April 10, 2015, Mr. Mwenda was riding with a friendon his motorcycle when they were stopped by two Administration police (AP) policeofficers in civilian clothes. One of the officers reportedly shot Mr. Mwenda inthe arm, after which he and his friend were taken to the hospital and thenplaced in police custody. After filing a complaint against the police, Mr.Mwenda was charged with "being in possession of narcotic drugs," "gambling in apublic space," and "resisting arrest".
Since Mr. Mwenda reported the incident to theIndependent Policing Oversight Agency (IPOA)[2],he had been subject to persistent threats and harassment. On December 13, 2015,the officer that had previously shot Mr. Mwenda, along with a few other APofficers, apprehended him at his house and brought him to the Mlolongo PoliceStation where they filed six trumped-up charges against him. On February 16,2016, two men claiming to be from the Criminal Investigation Department (CID) apprehendedMr. Mwenda from court for alleged robbery.
On June 23, 2016, ataround 12 pm, while traveling home after filing a complaint against a policeofficer within the aforementioned case, Mr. Mwenda,his lawyer Mr. Willie Kimani[3],and their taxi driver, Mr. JosephMuiruriwent missing. On July 1st, 2016, the bodies of the three men wererecovered from the Ol-Donyo Sabuk River in Machakos Country, 73km northeast ofNairobi.
The post-mortem report into the deaths of Messrs.Willie Kimani, Josephat Mwenda, and Joseph Muiruri showed that they werebrutally beaten and tortured before being killed. The pathologist found thathuman rights lawyer Mr. Kimani suffered from a skull fracture after beingrepeatedly hit in the head with a heavy object. The taxi driver, Mr. Muiruri,also had injuries to his head and appeared to have been strangled. The client,Mr. Mwenda, appears to have suffered the most with injuries to his head, neckand chest. He also suffered from a skull fracture and had blood in his chest.
On July 2, 2016,Inspector-General of the National Police Police Service of the Republic ofKenya Joseph Boinett confirmed that three AP officers, Frederick Leliman,Stephen Chebulet and Sylvia Wanjiku had been arrested in relation to the killings. On July 4,2016, a judge remanded them into custody for two weeks until investigations arecarried out. The same day, hundreds of Kenyan human rights defenders launchedstreet protests in Nairobi calling for justice in response to the killings.
Actions requested:
Please write to the authorities in Kenya, urging them to:
i. Carry out an immediate, thorough,impartial and transparent investigation into the above-mentioned events and more in general into all actsof enforced disappearances and extrajudicial killings occurring within theKenya Police Service, in order to identifyall those responsible, bring them before an independent tribunal, and sanctionthem as provided by the law;
ii. Guarantee adequate reparation to the families of Messrs.Willie Kimani, Josephat Mwenda, and Joseph Muiruri;
iii. More in general,guarantee in all circumstances the physical and psychological integrity of allhuman rights defenders in Kenya and put an end to the pattern ofextrajudicial killings conducted by the Kenyan police;
iv. Comply with all theprovisions of the United Nations Declaration on Human Rights Defenders, inparticular with its Articles 1 and 12.2;
v. Ensure in all circumstances respect for human rights and fundamentalfreedoms in accordance with international human rights standards andinternational instruments ratified by Kenya.
Addresses:

· Hon. Uhuru Kenyatta, President of the Republic of Kenya, StateHouse, Statehouse Road, P.O Box: 40530 00100, Nairobi, Kenya., Fax:+254-020-2436, Email: president@statehousekenya.go.ke
· Hon. William Ruto, Deputy-President of the Republic of Kenya,Office of The Deputy President, Harambee Avenue, P.O. Box 74434 - 00200Nairobi, Kenya., Tel: +254 20 3247000/1/2/3/4/5, Email: dp@deputypresident.go.ke
· Hon. Joseph Nkaissery, Interior & Coordination of NationalGovernment, Harambee House, Harambee Avenue, P.O Box 30510,00100 Nairobi,Tel: +254-20-2227411, Email: ps.interior@kenya.go.ke
·Commissioner of Police, Kenya Police Headquarters, Vigilance House,Harambee Avenue, P.O. Box 30083, Nairobi, Kenya, Tel:+254-020-341411/6/8, Email: commissioner@police.go.ke, complaints@police.go.ke
· Commissioner Kagwiria Mbogori, Chairperson, Kenya NationalCommission on Human Rights, Fax: +254-020- 2716160 E-mail haki@knchr.org
· H.E. Mr. Stephen Ndungu Karau, Permanent Mission of Kenya to theUnited Nations in Geneva, Av. de la Paix 1-3, 1202 Genève, Switzerland,Fax: +41 22 731 29 05, E-mail: mission.kenya@ties.itu.int
· H.E. Johnson Weru, Embassy of Kenya in Brussels, 208 av. W. Churchill,1180 Uccle, Belgium, Fax: + 32 2 340 10 50 / + 32 2 340 10 68.Email: kenbrussels@hotmail.com

Please also write to the diplomatic representations of Kenya in yourrespective countries.


[1] See article in TheGuardian, July 1, 2016. See also the Report of the Special Rapporteur onExtrajudicial, Summary or Arbitrary Executions on his mission to Kenya, issuedon May 26, 2009.
[2] IPOA was establishedto provide civilian oversight over the work of police in Kenya.
[3] Mr. Kimani, a human rightslawyer based in Nairobi, worked with the International Justice Mission (IJM),was a board member of Right Promotion Protection (RPP), and was affiliated withthe Law Society of Kenya (LSK).