Blog
Hungary: Civil society rallies to help refugees from Ukraine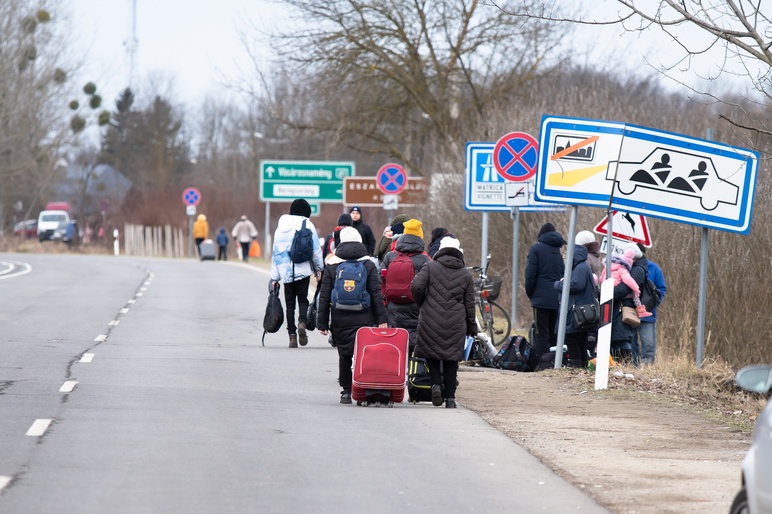 Russia's invasion of Ukraine keeps resonating in neighbouring countries, where millions of terrified people – overwhelmingly women and children - have sought refuge. One of these frontline countries is Hungary. We caught up with Anikó Bakonyi, Senior Programme Officer at the Hungarian Helsinki Committee (HHC), a leading human rights group that is also a member of OMCT's SOS-Torture Network.
What are you and your colleagues at the HHC doing to support people fleeing the war in Ukraine?
We went to the border with Ukraine on the first day of the invasion to monitor the situation. To the credit of our government, crossing points were quickly opened, no paperwork was requested, and temporary protection was initially granted to almost everyone – Ukrainians and third-country nationals legally residing in Ukraine alike. But we also realized that no one was telling these people about this temporary protection status, which meant the vast majority had no idea about their rights in Hungary.
We immediately set up mobile teams at the border. We also regularly visit the temporary shelters where new arrivals are hosted. When the refugees arrive, they are dazed. Their most immediate needs are safety, food, water, which are provided by charitable organisations. The people are just too traumatised to listen to legal advice as to their future status. Usually, it's only after a few days that we step in to tell them about their rights in Hungary. We have leaflets for the different categories: Ukrainians, people with double Ukrainian and Hungarian citizenship, and foreign students - there are many of them, mainly from African countries and India. We also organise group sessions in the shelters where people can ask questions.
Our mobile teams have been at work five days a week for the past two months. Our helpline is available seven days a week, via a dedicated e-mail and phone lines. We receive many requests for individual assistance.
How is the team coping with the pressure?
We asked former colleagues to join us for the emergency, as the current team couldn't handle all the needs. Luckily, there is a lot of solidarity with Ukrainian refugees. We provide legal training to some of the numerous volunteers who stepped up to help from day one, so they too spread the word. We are part of dedicated Facebook groups. We work with other service providers, such as psychologists and social workers, and of course with the UN Refugee agency (UNHCR). Everyone is doing their bit. Over two months into the emergency, everyone is a bit tired of course. But the motivation remains intact.
Also, for the past three weeks, we've seen a significant decrease in arrivals.
To be entirely clear: civil society has to provide information because the government is not doing so?
Unfortunately, they are not. We meet people who've been here for quite some time and have no idea about their rights in Hungary. In an ideal scenario, when you cross the border, you would receive information that you can understand on what your options are. It was understandable that this could not be done when there was a large number of arrivals, but it's less understandable now. The immigration officers, whose job is to provide this information, are simply not at the border. The volunteers are the ones doing the work.
Among the refugees, are there many members of the Hungarian minority in Ukraine?
We don't have disaggregated data – the police record only the global number of arrivals, which they publish on their website. What I can say is that many members of this minority living in the border area were already working in Hungary. There are also some Hungarian-speaking Roma seeking refuge in Hungary. Unfortunately, when they arrive, some of them suffer from the same discrimination that applies to the Roma community in Hungary. We hear complaints from Roma families who have received no assistance whatsoever. At the same time, there are municipalities who welcome all communities with food and shelter.
The lady started crying and said: "We don't want assistance. We're going back home"
How has the response changed over recent weeks?
At the beginning of the crisis, there were large numbers of volunteers at border crossings and at train stations. Now the government has centralized the provision of humanitarian assistance in Budapest in one location. This is useful and good for coordination, but many volunteers have found themselves excluded. Also, at the moment, international organisations like UNHCR have not been given access to this facility.
With the implementation of the European Council decision on temporary protection, the situation has worsened for third-country nationals. An Indian or Nigerian student fleeing the same war in Ukraine only gets a 30-day permit to stay in Hungary, and temporary protection is no longer available to them. If Hungary had a functioning asylum system, they could apply for international protection as foreseen by the European requirement of having to provide "adequate protection" for the people who cannot return home for fear of persecution. Unfortunately, this is not the case right now in Hungary.
The overall numbers are shocking: out of over 600,000 people who crossed the Hungarian border from Ukraine, less than 20,000 have applied for temporary protection. Most of the arrivals have continued their journey to other countries. One explanation is the lack of information and support from the authorities, but there are other factors. Language is one: many Ukrainians tell us that Hungarian is difficult, and they will feel more at ease in Slavic-language speaking countries, such as Poland, Slovakia or the Czech Republic. The good thing is that the information we provide them is useful wherever they go.
The authorities have been hostile to the HHC for years, mostly over your work for refugees and migrants. Has their attitude improved?
Not at all. Additionally, this relative openness towards Ukraine has not changed policies towards other refugees and asylum seekers. The Hungarian asylum system remains broken. The border with Serbia, where there were 72,000 pushbacks in 2021, remains sealed. It's as if these were two different worlds.
You have spoken to many of the new arrivals. What has impressed you most?
The number of people who just want to go back to their homes. I will never forget this lady. When I started explaining about temporary protection and financial assistance, she started crying, saying: "No, no, we don't need that. We are going back home". Some stay close to the border, to be able to return as quickly as possible.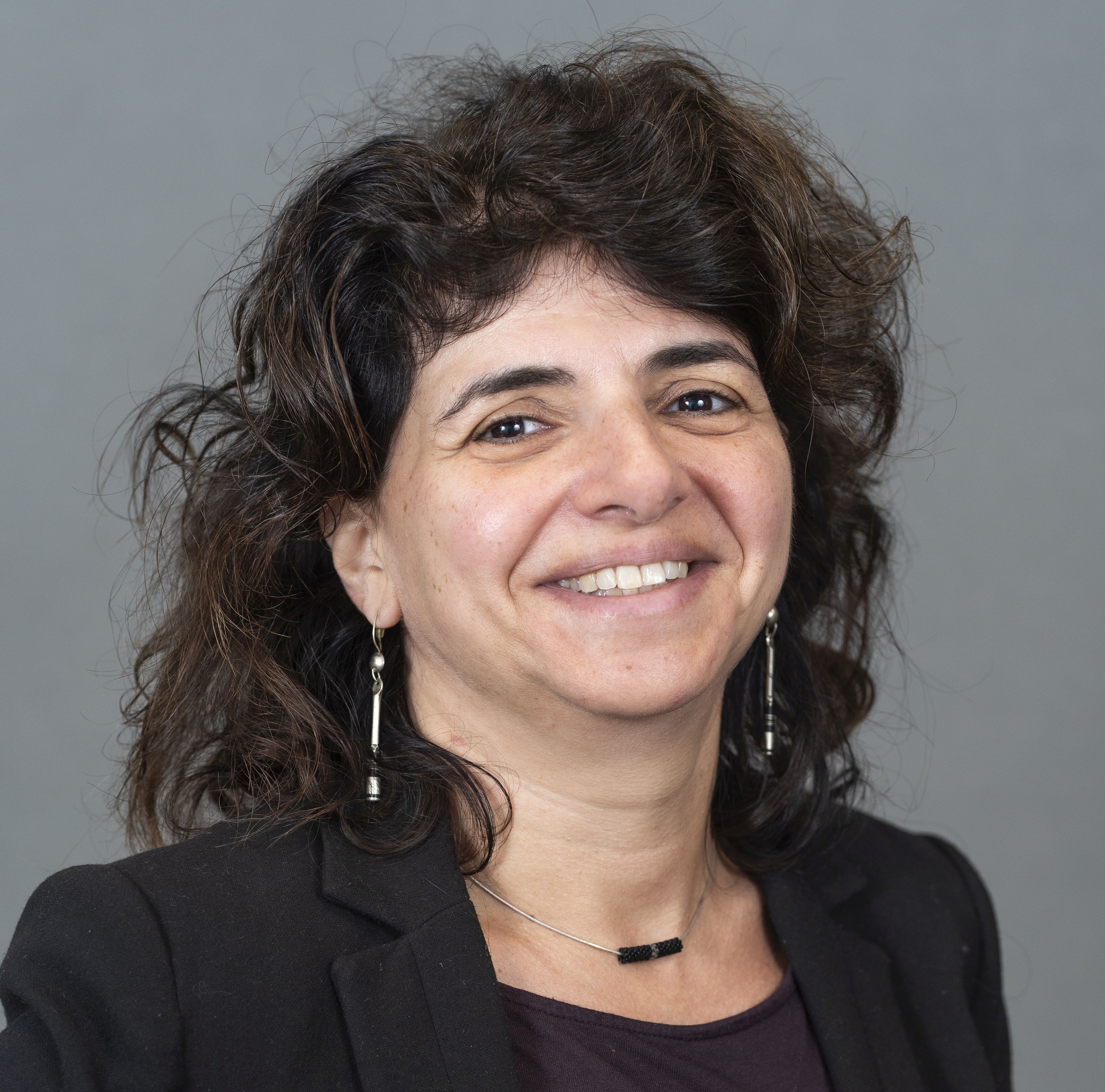 Anikó Bakonyi is Senior Programme Officer at the Hungarian Helsinki Committee (HHC)