News Releases
Cameroon: A man tortured by security forces seeks justice at the United Nations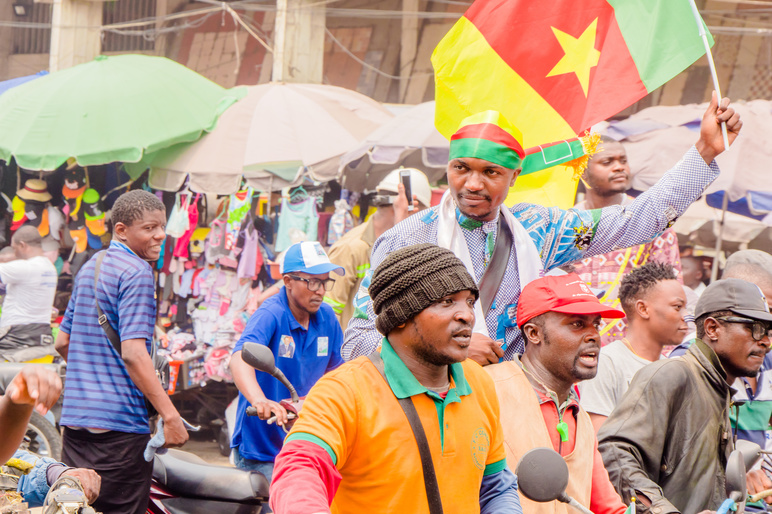 Geneva / Buea, May 25th, 2021 – The Center for Human Rights and Democracy in Africa (CHRDA) and the SOS-Torture litigators group in Africa* are filing a complaint to the United Nations Committee against Torture (CAT) against Cameroon for acts of torture perpetrated by the security forces. The victim is an English-speaking Cameroonian citizen, wrongly accused of complicity with separatist armed groups.
On the 30th of January 2019, at about 8:30 p.m, a Cameroonian citizen and businessman is abducted from his home in Buea. Jack (not his real name) is from the English-speaking southwest of Cameroon and has no political or military affiliation. He is accused of buying arms from the United States and supplying them to separatist armed groups who fight for the independence of the two English-speaking regions of the country.
The victim is first brought to the Gendarmerie brigade where he is thrown on the floor and given 60 to 75 lashes with the flat side of a machete. Then, the Rapid Intervention Battalion (BIR), an elite force of the Cameroonian army takes over. They beat him and threaten him to death with a gun. The defense and security forces detain him incommunicado for a period of one month and a half, at a makeshift camp in Tole. He remains naked in a cell for 15 days with no access to light and no food or water for 3 days.
« After unsuccessful denunciations to national authorities, we decided to reach out to international treaty bodies to seek justice and protection for vulnerable civilians caught in the middle of a violent crisis», declared Barrister Felix Nkongho, Executive Director of the Center for Human Rights and Democracy in Africa. "We have documented other cases of torture committed by both state security forces, and non-state armed groups and we hope that all perpetrators will face justice."
Cameroon has violated articles 1, 2 (1), 11, 12, 13, 14 and 16 of the Convention against Torture, which guarantee protection against acts of torture and ill-treatment and compensation to victims. We call on the CAT to recognize the responsibility of Cameroon and to grant reparations to the victim.
"During the last sessions of the Human Rights Council, we have called on Cameroonian authorities to investigate the numerous cases of torture, but no change has happened", regrets Gerald Staberock, Secretary-General of the OMCT. "In 2017, the CAT had already drawn the attention of Cameroonian authorities to the risk of excessive use of force by BIR soldiers, but no action has been taken to prevent these crimes either. It is time to end impunity".
This complaint is part of a long series of strategic litigation initiated before regional and international treaty bodies, in collaboration with the SOS-Torture litigators group in Africa. Our goal is to allow victims of torture to receive justice when their country no longer offers them this opportunity.
The SOS-Torture litigators group in Africa is a group of lawyers from the OMCT's SOS-Torture network which aims to help strengthen the prevention, accountability and redress of cases of torture and other cruel, inhuman or degrading treatment or punishment. It is made up of 16 African lawyers and is sponsored by the World Organization Against Torture (OMCT) and the Collectif des Associations Contre l'Impunité au Togo (CACIT).
The World Organization Against Torture (OMCT) is the main global coalition of NGOs fighting torture and ill-treatment, with over 200 members in more than 90 countries. Its international secretariat is based in Geneva, Switzerland.
For more information, please contact:
Iolanda Jaquemet, Director of Communications
+41 79 539 41 06