News Releases
Israel – OPT/Gaza: urgent need to protect civilians on all sides and to ensure humanitarian access to those in need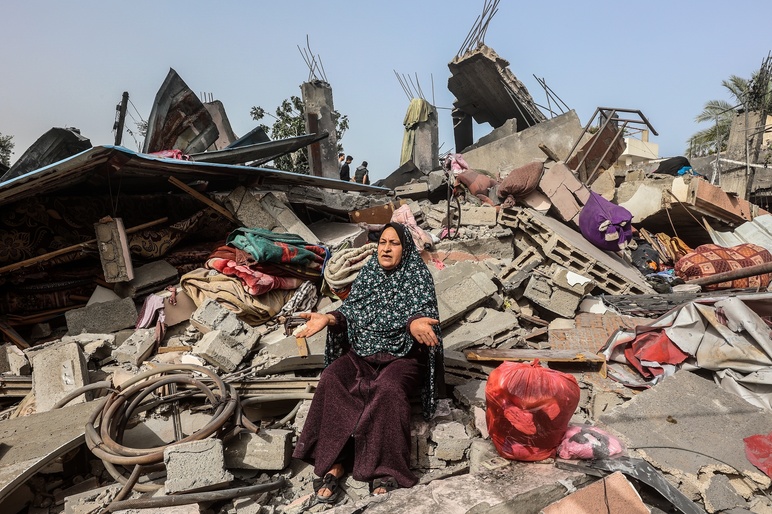 Geneva, 18 October 2023
Amidst an unprecedented escalation of violence and cruelty in the conflict between Israel and Hamas, the international community must place human dignity at the centre of its actions and focus on identifying the paths to prevent further violations of international law, in particular the right to life and the right to be free from torture and other ill-treatment.
Our four organisations express their solidarity and deepest sympathy with all victims of the gross violations of human rights and humanitarian law perpetrated by Hamas as well as Israel. All parties to the conflict must urgently ensure full compliance with their obligations under international humanitarian and human rights law.
While recognizing that the latest explosion of violence has its roots in a broader context that needs to be resolved politically, the international community must come together at this critical juncture on a key foundation. Civilians must always be protected, and humanitarian aid must promptly be granted to those in need.
"We stand with all the victims – those of deliberate killings, abductions and attacks perpetrated by Hamas - and those of the indiscriminate and relentless bombing and killing, siege and forcible transfer of civilians by Israel," said Gerald Staberock, Secretary General of the OMCT.
Israel's total siege of Gaza means that over two million Palestinians, half of whom are children, have little to no means of meeting basic needs of water, food and medicines, while enduring relentless Israeli airstrikes and shelling. This amounts to a form of collective punishment of the civilian population, which is a war crime under the Fourth Geneva Convention, and amounts to cruel, inhuman or degrading treatment.
In parallel, medical facilities are facing a dramatic shortage of medical and other essential supplies such as fuel putting their ability to treat patients at imminent threat. Attacks on health workers, ambulances and health facilities have been documented, with at least 25 Gazan health facilities affected. The attack on the Al Ahli Arab hospital on the night of 17 October needs a prompt and independent investigation to hold perpetrators to account. Medical facilities and places of refuge must not be attacked under any circumstances.
Humanitarian aid must urgently be allowed to reach the civilian population. In the same vein, the freezing of funds by some States to humanitarian aid in Palestine, when most needed, should be stopped.
Amid the rapid deterioration of the situation on the ground, human rights defenders, journalists, and civil society members are playing a critical role in documenting violations, assisting victims, and calling for a peaceful resolution to the hostilities. In the current context they are particularly vulnerable and at risk and require urgent protection and support. All parties to the conflict and the international community should ensure that they are able to carry out their legitimate and essential work safely, unhindered and without fear of reprisals.
Torture can never be justified under any circumstances and is a crime under international law. If committed in an armed conflict, it constitutes a war crime. Those in military command bear the legal responsibility to ensure that those detained are held in adequate conditions and are not subjected to torture or other cruel, inhuman, or degrading treatment or punishment.
Compliance with international humanitarian and human rights law is not a question of choice but of law. These laws were crafted by States precisely to protect civilians in situations like this one.
All parties to the conflict and the international community should double their efforts to prevent further bloodshed, further escalation of violence and human rights violations, and the traumatisation of millions of people for generations to come.
We call on all parties and the international community to work on a lasting political solution to this long-standing conflict and to address its broader root causes, including prolonged occupation and impunity for violations of human rights and humanitarian law.
Ultimately, we would like to express solidarity with our network members and partners in Israel and Palestine.
Their voices need to be heard.
For more information please contact:
OMCT: Claire-Marie Germain at cmg@omct.org
Signatories: