Belarus - Anna Soroka : "It got very cold and scary"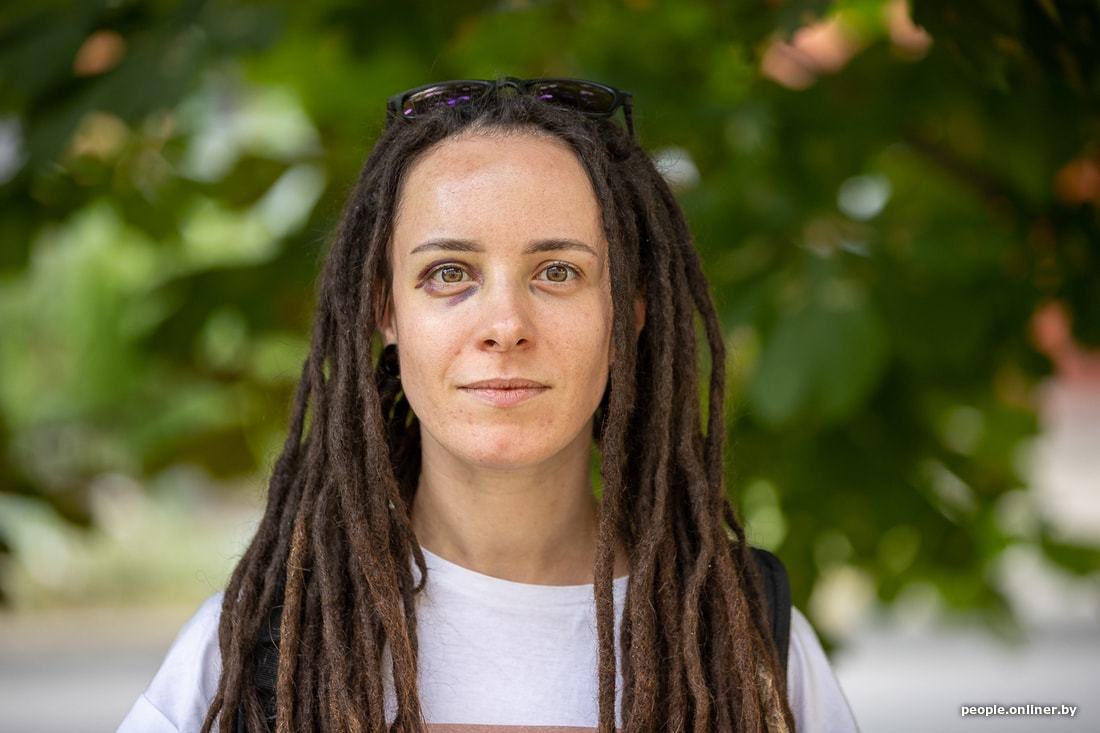 On August 11, 2020, tens of thousands demonstrate in the capital of Belarus, Minsk, against what they consider a rigged presidential election. Others, like Anna Soroka, just go on with their lives. The 31-year-old spends a quiet evening in a bar with her sister and a few friends. When she goes home, shortly before midnight, she has to get off the bus on Independence Avenue, a couple kilometres from her apartment, as public transportation is paralyzed by the protests.
The wide road is blocked and men in black uniforms are everywhere. Worried, she asks the officers closest to her how she can get home. Two of them volunteer to escort her. They are nice and chatty but, as they walk, their commanding officer joins them, checks Anna's belongings, and announces he will be the one escorting her home.
When asking for directions takes you to prison
As they arrive at the St Simeon and St Helena church, 30 uniformed men standing by a police bus start insulting Anna and force her on the bus. When they notice she is recording on a dictaphone, they hit her. The young woman is taken to the Minsk district police department, where other men beat her with truncheons, humiliate her and request her to confess she helped organise the demonstrations. Anna sees other detainees with serious injuries, but no one provides them with medical assistance.
Two days without food, water or sleep
The next morning, Anna and other detainees are transferred to the infamous detention centre on Okrestina Lane. A few hours later, she is charged with an administrative offence. At night, she is taken to the exercise yard with other fellow detainees. "It got very cold and scary, recalls Anna. Many of the girls were wearing shorts and T-shirts, they were turning blue and crying. We were sitting on the ground, huddled together, trying to create some warmth."
On the following day, Anna and 35 other young women are placed in a cell designed for four people. It is difficult even to breathe, let alone to sit. By this point, Anna has not eaten, drunk water or slept for two days. The bruises from the beatings received on the head are now swelling her eyes and her nose.
Anna is finally released on August 14 late at night and immediately goes to a hospital.
The young woman filed a criminal complaint with the Investigative Committee on August 17.
No criminal case was opened.
Watch footage of Anna's night and listen to her testimony
Anna's movements on that fateful night are documented: CCTV cameras captured her time at the bar, her being escorted by the officers on Independence Square to the police bus, while her phone connections to base stations confirm her whereabouts. Some of this footage can be seen here, together with photos and an audio of Anna's testimony (in Russian).
See more information on police violence in our new joint report Corridor of Truncheons.