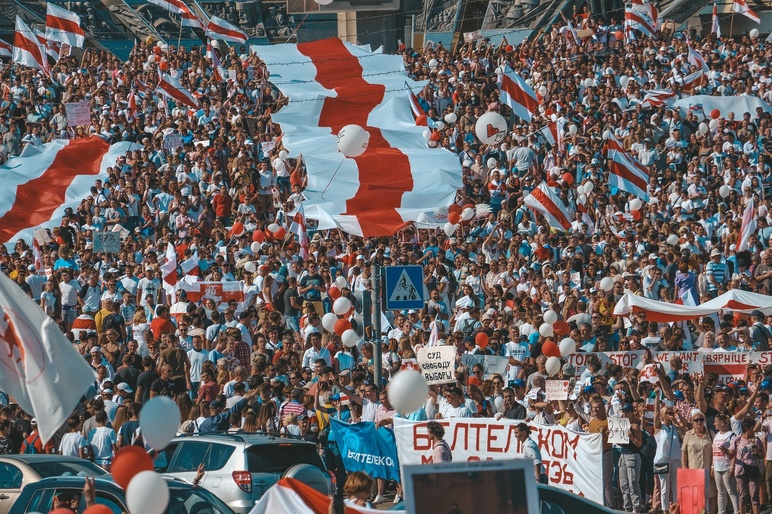 On August 9, 2020, Belarus held a presidential election that officially gave Alexander Lukashenko, who had been in power since 1994, another term in office. Tens of thousands of Belarusians considered the election rigged and took to the streets in mass peaceful protests.
What followed were mass arrests, beatings, and even the torture of large numbers of citizens. Over the past months, this unprecedented crackdown has increasingly targeted human rights activists, independent journalists, lawyers who have taken up the defence of victims of police brutality, or just ordinary citizens who have stood up for their beliefs. Media houses have been closed down and human rights groups are being "liquidated", according to the official term that dates back to Stalinist times.
We have interviewed five Belarusians: three human rights activists, one lawyer, and one photojournalist. They all have paid a heavy price for their belief in human rights, the rule of law, or simply the truth: detention and beatings, lost jobs, closed organisations, forced exile, family separation.
Despite everything, they share a strong confidence in their country's potential and an unshakeable hope that tomorrow will be better than today. Read their stories and listen to their voices on our video.
Nasta Loika: "Working on the future of Belarus helps me face the present"
Artem Beliay: "We had no choice but to leave Belarus"
Tatsiana Hatsura: "I believe we Belarusians deserve to live in a democratic country"
Andrey Machalou: "The Belarusian authorities have unleashed a scorched earth policy"
Iryna Arakhouskaya: "I just want to be able to come back to Belarus"