Mohamed El-Baqer, defender of the powerless, imprisoned on spurious charges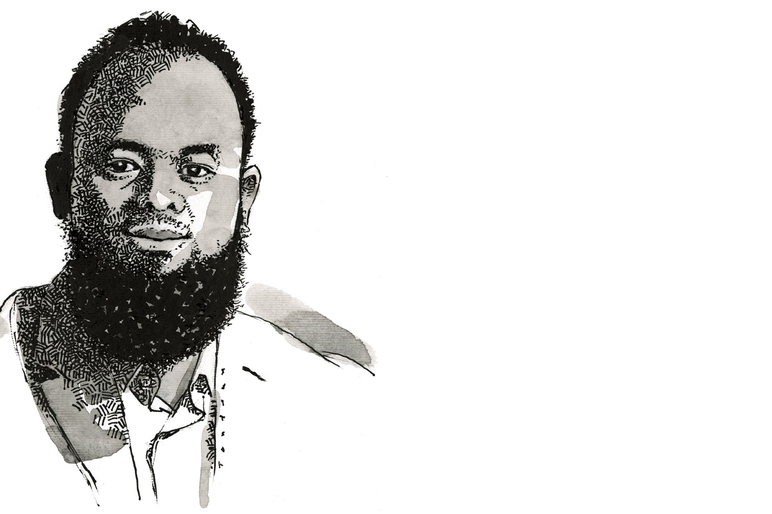 Mohamed El-Baqer has not seen the sun for a long time. Over the more than 1000 days he was held in Egypt's notorious maximum security Tora prison 2, this committed human rights lawyer and founder of the Adalah Centre for Rights and Freedoms spent his days locked in a concrete cell. He was not allowed a mattress, watch, radio or reading material. There was no mirror – so he could not see how his skin colour faded without access to natural light. This has been Mohamed's life since his arbitrary detention nearly three years ago.
El-Baqer was transferred to Badr 1 prison on 2 October 2022 as part of Egypt's plan to repurpose State assets, including prisons, for land investment. And while the authorities are closing several pavilions of the Tora prison complex to bolster the State coffers, thousands of detainees are kept in the dark about their fate. Today, El-Baqer's new detention conditions in Badr prison 1 remain a worrying question mark.
Arrest and detention
It was a Sunday – 29 September 2019 – when Mohamed went to the Supreme State Security Prosecution (SSSP) in Cairo, as he had done many times before. His friend, Alaa Abdel Fattah – a blogger and activist – had been arrested, and Mohamed came to offer support. He arrived at the offices dressed in his usual lawyerly attire of a dark suit, shirt and tie. Mohamed had a lot on his mind. His home life was troubled – Mohamed's father was ailing badly, and he was spending hours at his dad's hospital bedside, offering comfort when he could, working away on his laptop when his father slept.

That September day at the SSSP, readying himself to assist his friend, Mohamed entered a silent prosecution room. Then Mohamed was politely informed he, too, was to be investigated in the same case as Alaa Abdel Fattah's. Some of the charges mirrored those faced by his friend – spreading false news and misusing social media. But in addition, Mohamed faced indictments for joining and funding a terrorist group. Following interrogation, he was transferred to prison.
This was the beginning of Mohamed El-Baqer's incarceration.
It is estimated that more than 80 lawyers are now in prison in Egypt, including Mohamed – a man who loves cats. He and his wife used to rescue strays. Mohamed's former colleagues remember meetings with him in Cairo's cafes where this calm, steely man with a brilliant legal mind would feed the street cats gathered at his feet. Perhaps when he attended the State Security building that Sunday in 2019 – his last day of freedom – he kidded himself that he might share a fabled feline characteristic. But human rights defenders do not have nine lives. They have just one. And until his detention, Mohamed used his to uphold the rule of law.
Egypt divided
In Egypt, huge polarisation means that even lawyers often take sides. Mohamed never did. He represented all-comers regardless of ideology, background or belief. In the years following the Arab Spring, the 2011 uprising against Egypt's authoritarian president, Hosni Mubarak, he provided legal aid to civilians being tried in military courts. He denounced violations of human rights within the criminal justice system and advocated for the rights of students, the respect for the right to a fair trial, as well as for refugees and migrants, displaced people and victims of torture. But through successive changes of more – or less – undemocratic governments, Mohamed never swayed from one enduring belief: that in societies prone to violence, it is only the law – and adherence to it – that can right wrongs.
Now the law has been used against him – erroneously. On 20 December 2021, after more than two years in detention and a trial riddled with irregularities, Mohamed was condemned to four more years in prison. This unappealable sentence was delivered by a clerk while neither the defendant nor the judge were present in court. But Mohamed could face an even longer period of incarceration if he is tried and convicted in another related case. Additionally, his name has been added to Egypt's 'terror watch list'. It means – providing he is released – he will be subject to a travel ban, prohibited from taking on civic work, and may be disbarred from the Egyptian bar association.
International professional recognition
Calls for Mohamed's release from the UN, the EU and NGOs have fallen on deaf ears in Egypt. Yet he has received recognition for his work – most recently from the Council of Bars and Law Societies of Europe. He was one of the recipients of its prestigious Human Rights Award for having 'brought honour to the legal profession by upholding the highest values of professional and personal conduct'.
Inside Tora maximum security prison 2, the days passed slowly. Early in his detention, Mohamed was blindfolded and beaten. The physical privations were many. The temperature in the cramped cell he shared with three others exceeded 40 degrees in summer. In winter, it was freezing, yet Mohamed was denied warm clothes. The lack of exercise while detained in Tora maximum security prison 2 has affected his joints. But it is the emotional and psychological impacts of detention that are most challenging. He has had to cope with the attempted suicide of a fellow cellmate, and he was not given permission to visit his dying father to say goodbye. Mohamed is philosophical about his experiences.
"Experiencing injustice is painful – I wouldn't wish it on anyone," he said to his lawyers.
"I may've acquired experience through what I heard from victims – I saw pain written across their faces. Now, for the first time, I became a victim instead of the human rights defender whose duty it is to provide support for victims."
Until September 2022, Mohamed was allowed just one visit a month from one family member for only 20 minutes in Tora maximum security prison 2. While the authorities have failed to provide any information about his new detention conditions in Badr 1 prison, his family, colleagues, and friends still cannot understand why a respected lawyer is being treated like a criminal.
Can you?
Join our call to release Mohamed El-Baqer.
For Arabic click here