Statements
Belarus: The detention of people defending human rights is a travesty of justice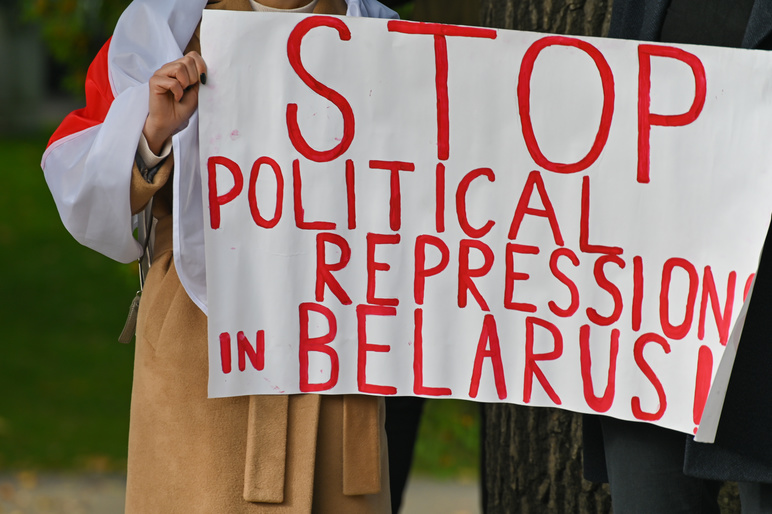 51st regular session of the Human Rights Council
Interactive dialogue on the interim oral update of the Office of the United Nations High Commissioner for Human Rights on the situation of human rights in Belarus
23 September 2022
Mr. President,
The OMCT thanks the OHCHR for its oral update.
We are extremely concerned over the ongoing persecution of human rights defenders, lawyers and journalists in Belarus.
At the beginning of this month, members of the Human Rights Center "Viasna" Marfa Rabkova and Andrei Chapuk were sentenced to 15 and 6 years of imprisonment respectively as a result of an unfair trial. Human rights defender Nasta Loika was detained and sentenced to 15 days after she attended the trial to support Marfa and Andrei. Five other representatives of "Viasna" remain in detention. In the last two months alone, five human rights lawyers have been arrested. On September 14th, journalist Dzianis Ivashin was shockingly sentenced to 13 years in prison after he published an investigation into former members of the "Berkut", the Ukrainian riot police.
We are disturbed by recent legislative steps by the Belarusian Council of Ministers to withdraw from the First Optional Protocol to the International Covenant on Civil and Political Rights. If adopted, the law will deprive the Belarusian people of one of the last available avenues to seek redress for human rights violations: the possibility to complain to the UN Human Rights Committee.
We call on Belarus to refrain from withdrawing from OPCAT and on members of this Council to demand accountability and to push for the release of all arbitrarily detained human rights defenders in the country.
I thank you.