Statements
Morocco: Authorities must investigate the death of over 23 migrants at the border with Spain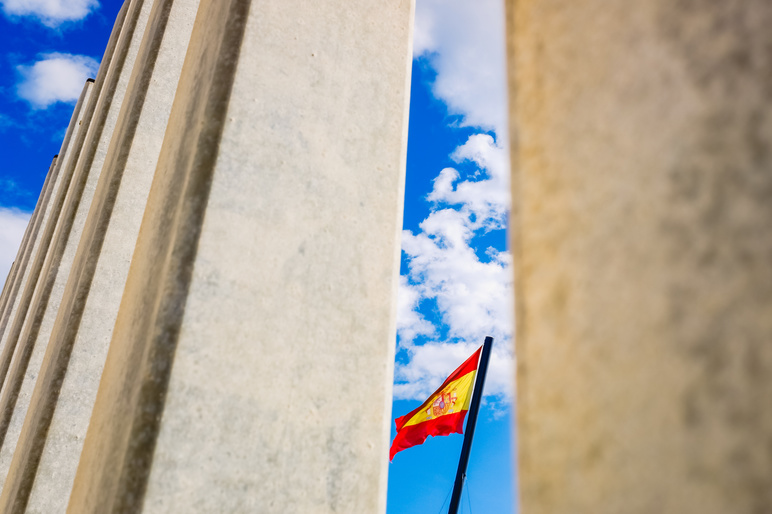 Geneva, 30 June 2022 – The deaths of at least 23 sub-Saharan migrants while dozens were injured in Melilla on June 24 constitute an unprecedented tragedy, the members of the Migration and Torture in Africa Working Group, established at the initiative of the World Organisation Against Torture (OMCT), said today. This situation requires in-depth investigations, in particular on the excessive use of force against migrants and the immediate adoption of corrective measures involving civil society organisations and family members of the survivors.
On June 24, 2022, around 2,000 sub-Saharan migrants in transit through Morocco tried to enter Spain by climbing the huge fence at the "Barrio Chino" border post on the Melilla peninsula. They were confronted by Moroccan security forces who deployed a major anti-intrusion operation and used anti-riot equipment to repel them.
"We are in direct contact with many survivors who have told us about the seriousness and extent of the violence," a platform of associations of sub-Saharan migrants living in Morocco told the OMCT. "Unfortunately, this violence is not isolated and is in no way the work of traffickers or mafias. Many migrants try every day to reach Europe in search of a dignified life, but the repression has rarely been so violent. The Moroccan authorities prevent us from documenting these events and everyone is afraid to talk. The toll has increased over the last days and could reach around 50 dead and several hundred injured. If an in-depth investigation is not carried out, this tragedy will very quickly be forgotten, especially since some victims were buried without the knowledge of their families and the diplomatic missions of their country of origin".
Crushed against the fence by Moroccan security forces
The testimonies of survivors, as well as amateur videos verified by the OMCT's partner human rights associations in Morocco and Spain, show dozens of migrants lying on the ground undergoing acts of violence and other forms of inhuman and degrading treatment perpetrated by Moroccan security forces. According to local organisations, this tragedy is the culmination of a situation that has prevailed for several weeks through campaigns of arrests, camp searches and forced displacement targeting migrants in the Moroccan coastal city of Nador and its region.
While several migrants died or were injured in the stampede that followed the fence climbing, others succumbed to their injuries after being punched, pinned and crushed against the fence by Moroccan security forces. Dozens of deaths could therefore be the result of acts of torture, cruel, inhuman and degrading treatment and extrajudicial executions by the police. The police have allegedly used various methods of repression, including caning and "kettling", known to provoke stampedes and violence, and left the victims without assistance for hours.
Many injured were admitted to hospitals in the Moroccan cities of Nador and Berkane. The Moroccan authorities prevent them from receiving visits from relatives or members of migrant organisations. Several associations and witnesses from Nador told us that the authorities, after having dismantled the migrant camps, also prohibited them from providing any humanitarian aid. This constitutes a violation of the right to defend human rights, as detailed by the OMCT in its November 2021 report Europe: Open Season on Solidarity.
Europe and border externalization
Around 65 migrant survivors were arrested and charged. One group was presented to the court of first instance of Nador on June 28 for various offences, including "illegal entry on Moroccan soil", "violence against law enforcement officers", "armed crowd" and "refusal to 'comply'. Another group was brought before the Nador Court of Appeal for much more serious offences, including "participation in a criminal gang to organise and facilitate illegal immigration abroad". These people could face prison sentences, even if all the charges and the minutes of the hearing are not yet known.
These practices are a direct consequence of European Union (EU) border externalization policies aimed at stemming irregular migration. A report published in December 2021 by the Migration and Torture Working Group shows how migration agreements signed by the EU and several of its member States with several African countries, including Morocco, have contributed to an increase in the exposure of migrants to many forms of abuse. These policies undermine the dignity of thousands of people trying to escape violence, poverty or seeking a better and dignified life.
The organisations signing this declaration express their deep concern at the use of violent measures to secure borders. They challenge the various stakeholders to act in accordance with their obligations to treat all migrants with dignity under international law.
The Migration and Torture Working Group will seize the specialized bodies of the African Union and the United Nations, requesting the opening of investigations and the taking of remedial action.
Signatories:
Ligue Tchadienne des Droits de l'Homme (réseau) /Chad
Forum Tunisien pour les Droits Economiques et Sociaux (FTDES) /Tunisia
Independent Medico-Legal Unit (IMLU) /Kenya
Rencontre Africaine pour la Défense des Droits de l'Homme (RADDHO)/Senegal
African Centre for Treatment and Rehabilitation of Torture Victims (ACTV) / Uganda
Association Malienne pour la Survie au Sahel (AMSS) /Mali
Alternative Espaces Citoyens/ Niger
Réseau Migration développement (REMIDEV) / Senegal
African Centre for Justice and Peace Studies (ACJPS) /Sudan
Collectif des associations contre l'impunité́ au Togo (CACIT)/Togo
Asociación Pro Derechos Humanos de España (APDHE)/Spain
Antigone/Italy
Centro Sir[a]/Spain
World Organisation Against Torture (OMCT)
The SOS-Torture Migration and Torture Working in group in Africa is comprised of 10 experts from the World Organisation Against Torture's (OMCT) SOS-Torture Network and aims to analyse firsthand information to set out authoritative research and recommendations for the protection of migrants against torture and other cruel, inhuman or degrading treatment or punishment. The group is sponsored by the OMCT and the Collectif des Associations Contre l'Impunité au Togo (CACIT).
The World Organisation Against Torture (OMCT) is the largest global NGO group actively standing up to torture and protecting human rights defenders worldwide. It has more than 200 members in 90 countries. Its international Secretariat is based in Geneva, Switzerland.
For more information, please contact :
Iolanda Jaquemet, Director of Communications
ij@omct.org
+41 79 539 41 06