Statements
Remembering Sunila: A Tribute to the life and work of Sunila Abeysekera
​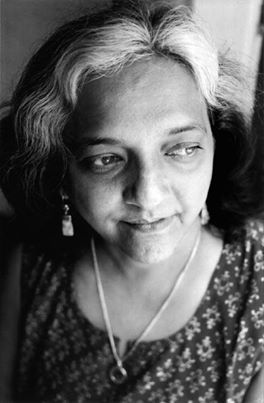 In deep sorrow, the Women Human Rights Defenders International Coalition (WHRD IC) mourns the loss of
Sunila Abeysekera
, one of our founding members and a courageous women human rights defender who had fought and contributed greatly to human rights and justice in Sri Lanka, in the South Asian region and globally. Sunila passed away in Colombo on 9 September, 2013 after a long battle with cancer.
Sunila had worked tirelessly as a feminist, human rights advocate, activist and scholar for over 40 years. Her activism in defending human rights covered various issues including violence against women, peace building and conflict transformation, sexual and reproductive rights, and the rights of commonly excluded and discriminated against communities such as sex workers, ethnic minorities, people living with HIV/AIDS, and lesbian, gay and transgender people. Apart from her role as a passionate feminist and prominent woman human rights defender, she was also a vibrant artist - a great singer, actress, theatre and film critic, writer and orator.
Sunila was always invested in pushing the boundaries of the human rights movement, always ready to make vision a reality. Sunila helped guide the creation of the Women Human Rights Defenders International Coalition (WHRD IC) in the mid 2000s. Since the establishment of the WHRD IC, Sunila had actively engaged and inspired the Coalition in conceptualizing the work of women human rights defenders (WHRDs), calling for their recognition and a focus on their work, the need to deepen understanding about the gender-specific dimensions of the violence experience by WHRDs, and the need to highlight the different contexts that WHRDs are working and living in and the resulting specific risks they face, especially for the most marginalized. Sunila helped to build a vibrant Coalition that has brought women's organizations, and human rights and sexual rights groups together to push the boundaries of human rights analysis and practice.
Born in 1952, Sunila started her career as an actress and singer and went on to become a theatre and film critic. However, the internal conflict in Sri Lanka shifted her focus to the human rights field. She began her activism in the 1970s when a human rights crisis emerged in Sri Lanka. Sunila played an important role in documenting and seeking redress for abuses and human rights violation by all parties to the conflict.
Sunila was a pioneer in Sri Lanka's women's movement and a prominent woman human rights defender who brought a feminist perspective to peace building and conflict transformation. Her work often put her at risk. Despite the risks and death threats, especially during and after the war, commonly experienced as a period of terror where large scale enforced disappearances took place in the country, Sunila continued to stand up and fought for human rights and justice in Sri Lanka. She founded the Women and Media Collective there, as well as the human rights organization INFORM, where she served as director for many years.
Sunila also made deep contributions to human rights and women's movements in South Asia as well as globally. Since 1992, Sunila had been working with the Global Campaign for Women's Human Rights and had been actively working in lobbying at UN conferences and other international venues, including the UN World Conference on Human Rights in Vienna in 1993 and the Beijing World Conference on Women in 1995. In 1998, Sunila received the UN Secretary General's Award for Human Rights from Kofi Annan. She was also nominated as one of the One Thousand Women for the Nobel Peace in 2005. Human Rights Watch honoured her with its Human Rights Defender Award in 2007. Sunila carried these concerns into her work at the UN Human Rights Council and with UN Women, where she made active contributions to various important processes.
Her commitment in fighting for human rights and justice for all regardless of gender, sexuality, ethnicity, race and caste, her courage to stand up for the cause despite personal risk, her warm and passionate personality and her omnipresent sense of humor will always be remembered. Her dedication to women's rights and human rights has inspired so many people all over the world, including friends, colleagues and new generations of activists. She will be greatly missed but her legacy fighting for human rights and justice will live on in the thousands of people she touched and inspired with her life and activism.
Our heartfelt condolences go to Sunila's friends and family as they mourn her loss.
Friends and colleagues of Sunila have created a website to pay loving tribute to her at http://www.sunilaabeysekera.com/. We are also sharing our memories and appreciation of Sunila on Facebook and Twitter using the hastag #rememberingsunila.