Statements
States must not fail human rights defenders in Afghanistan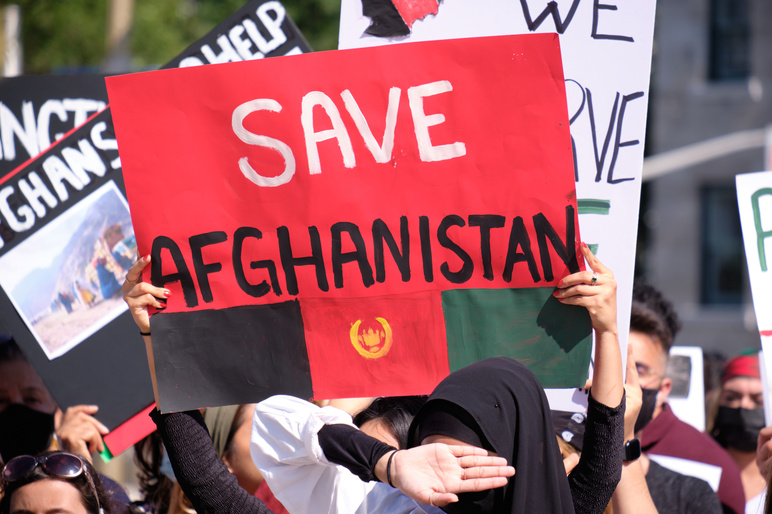 31st special session of the Human Rights Council on the serious human rights concerns and situation in Afghanistan 24 August 2021
Oral statement delivered by the OMCT
Supported by ILGA World, International Network for Economic, Social and Cultural Rights (ESCR-Net), Front Line Defenders, Reporters Sans Frontières and Urgent Action Fund for Women's Human Rights
Thank you, Madam President.
As many in this room, in the past few days we have been working day and night to try to help friends and colleagues, who have devoted their lives to advancing and defending human rights in Afghanistan, to leave a country where they are no longer safe.
Systematic attacks and killings of human rights defenders were rampant even before the Taliban offensive. Following the collapse of President Ashraf Ghani's government, their lives are hanging by a thread. We are heartbroken to see them and thousands of other Afghan civilians deprived of the possibility to fly to safety. We are heartbroken to hear them ask us to take care of their children if they die.
We press the international community to unanimously call on the Taliban to allow the safe exit of those seeking to leave. We call on UN member States to act right now, and urgently issue emergency visas to human rights defenders, ensure safe passage including access to the Kabul airport, facilitate the opening of land borders, and better coordinate support on the ground. Women defenders, journalists, and staff of civil society organisations must be a priority. We urge States to keep borders open to receive asylum seekers from Afghanistan and to immediately bar forced returns to the country.
We call on this Council to establish an international mechanism with a multi-year mandate to investigate, gather and preserve evidence, and report back on human rights violations and responsibilities of all parties, including but not limited to, war crimes, crimes against humanity, and genocide.
Defenders have fought for Afghans' human rights for years. Today, we are calling on all Member States not to fail them and to protect them at all costs.
Thank you.