Statements
Ukraine under attack: United Nations key human rights body must act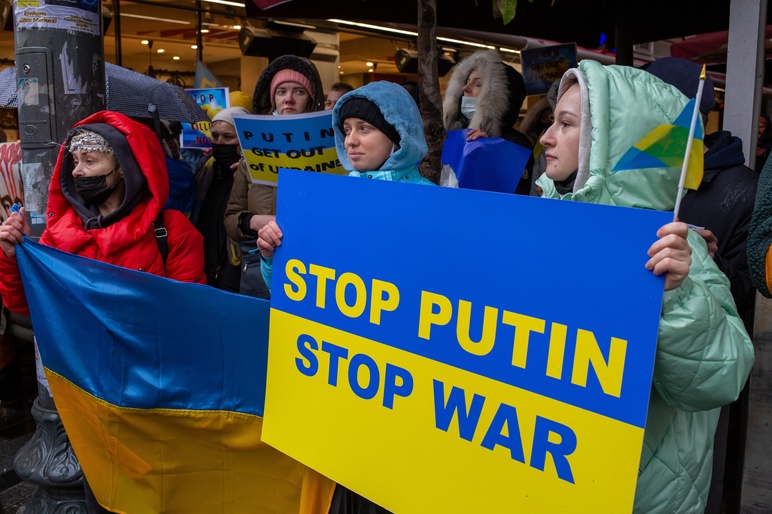 Geneva, 25 February 2022 – As the full-scale attack against Ukraine enters its second day, all parties to the conflict must fully respect international humanitarian law (IHL) and human rights law, notably the protection of the civilian population and the absolute prohibition of torture, said the World Organisation Against Torture (OMCT).
The unprovoked and unjustified attack on Ukraine by the Russian Federation is an act of aggression that blatantly violates the United Nations Charter. Under international law, States who aid or assist other States in committing violations of international law, including by allowing their territory to be used for the attack, as is currently the case for Belarus, are also internationally responsible.
The conflict in Ukraine has been marked, since its inception in 2014, by repeated and serious violations of human rights, which have been widely documented by the Organization for Security and Co-operation in Europe and the United Nations, among others. Reports this morning of civilian buildings being targeted by the Russian air force are alarming. If confirmed, they could amount to war crimes.
"Reports suggesting the existence of lists of individuals in Ukraine who might be targeted, arrested, and even killed are profoundly disturbing", said Gerald Staberock, OMCT Secretary General. "We are particularly concerned by the safety of human rights defenders and staff at humanitarian organisations, who play a fundamental role in monitoring, documenting, and reporting violations of IHL and human rights law."
It is equally essential to protect the legitimate right to peaceful protest. The OMCT is worried about the arrests of over a thousand anti-war demonstrators in Russia and about reports that the publication of any unauthorised information by a media might lead to heavy fines and even closure. In a statement on Thursday the country's Investigative Committee had warned citizens against negative legal consequences of participating in anti-war protests, "which include prosecution and criminal liability."
A world in which rules are broken at will and only brute force matters is a dangerous world. Today is the time to come together to ensure the protection of a rules-based international order, with the absolute prohibition of torture at its core.
The United Nations Human Rights Council must address the situation at its upcoming session in Geneva, hold an urgent debate on the deteriorating situation in the country to establish a mechanism to monitor and report on the human rights situation in Ukraine and consider the suspension of Russia's Council membership. It would be inconceivable that a State that has invaded a sovereign neighbour and denies its very right to exist should continue to serve in the world's primary human rights body.
Finally, the OMCT calls on all States and their citizens to act in solidarity with the people of Ukraine, including by opening their borders to those who are fleeing the bombs and the advancing tanks to seek protection abroad.
For more information, please contact :
Iolanda Jaquemet, Director of Communications
+41 79 539 41 06, ij@omct.org
Attachments
Related resources