Urgent Interventions
Five years later, human rights defender Natalia Estemirova's murderers still at large
Geneva-Paris, July 14, 2014. On thefifth anniversary of the murder of prominent human rights defender Ms. NataliaEstemirova, t
he World Organisation AgainstTorture (OMCT) and the International Federation for Human Rights (FIDH), withinthe framework of the Observatory for the Protection of Human Rights Defenders,condemn the intolerable impunity that persists and reiterate their call for athorough, impartial and independent investigation into her assassination.
On July 15,2009, Ms. Natalia Estemirova, leading researcher inGrozny's office of the Human Rights Centre "Memorial", waskidnapped at around 8.30 am close to herhome in Grozny, Chechnya. She was later found shot dead at 5.20 pm in a forestclose to Nazran in Ingushetya. Five years later, the investigation has not yielded any visible results and herkillers remain at large.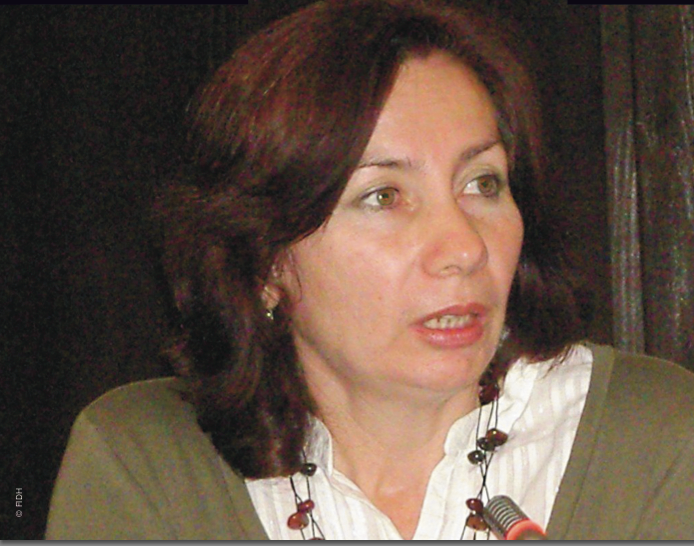 "Five years after the brutal death ofNatalia Estemirova, we remain saddened by the loss of such a leading human rights activist in Russia. Sadly, hercase also reminds us that many other human rightsdefenders in Russia continue to face multiple obstacles because of their courageous fight against human rights violations and impunity", OMCT Secretary General GeraldStaberock said today.
Ms. Estemirova had worked at the Human Rights Centre Memorial in Groznysince 2000. She had received many awards for her human rights work, and was among those who have denounced human rights violations committed inChechnya during the two wars. The Pro-Russian Chechen authorities hadrepeatedly expressed their discontent with her work.
TheObservatory also recalls that the Chairman of the Executive Committee of theHuman Rights Centre "Memorial", Mr. OlegOrlov, was sued by Mr. Ramzan Kadyrov, President of the Republic ofChechnya, from August 2009 to January 20, 2012. The actions brought against Mr.Orlov by Mr. Kadyrov for defamation, first at the civil level, then at thecriminal level, were manifestly undertaken in an attempt to sanction astatement made by Mr. Orlov about Mr. Kadyrov's responsibility in theassassination of Ms. Natalia Estemirova in August 2009.
"Weregret the inability of the Russian judiciaryto determine the overall responsibilities and shed light on this murder, inviolation of international obligations of the Russian Federation. It is urgent that an end be finally put to this intolerable impunity that encourages further acts of harassmentagainst human rights defenders in thecountry", said FIDHPresident Karim Lahidji.
TheObservatory calls on the Russian authorities to abide by the recommendationsformulated by the United Nations (UN)Committee Against Torture (CAT) in its Concluding Observations on the fifthperiodic report of the Russian Federation in November 2012, includingto "investigate promptly, thoroughly and impartially all allegations ofintimidation, threats, attacks and killings of human rights defenders and bringto justice those responsible for ordering the killing of […] Ms. NataliaEstemirova […]".
Moregenerally, the Observatory calls on theRussian authorities to guarantee in all circumstances the physical and psychological integrity ofall human rights defenders in the Russian Federation, inline with the UNDeclaration on Human Rights Defenders.