United Arab Emirates
21.12.18
Urgent Interventions
Joint statement: #FreeAhmed Mansoor immediately and without any conditions
Prominent humanrights defender Ahmed Mansoor has been held in solitary confinement inAl-Wathba prison in the United Arab Emirates (UAE) since his arrest, accordingto reliable sources. The first hearing of his appeal trial took place before the State Security Chamber of the Federal Supreme Court on 17 December2018, and was adjourned to 24 December 2018. A lawyer has been appointed by thecourt to represent Mansoor. We the undersigned human rights organisations, callfor his immediate and unconditional release. We are concerned that the date chosen, 24 December, indicates the UAEauthorities wish to avoid international attention. If Mansoor's sentence isupheld, the decision of the court is final and cannot be appealed.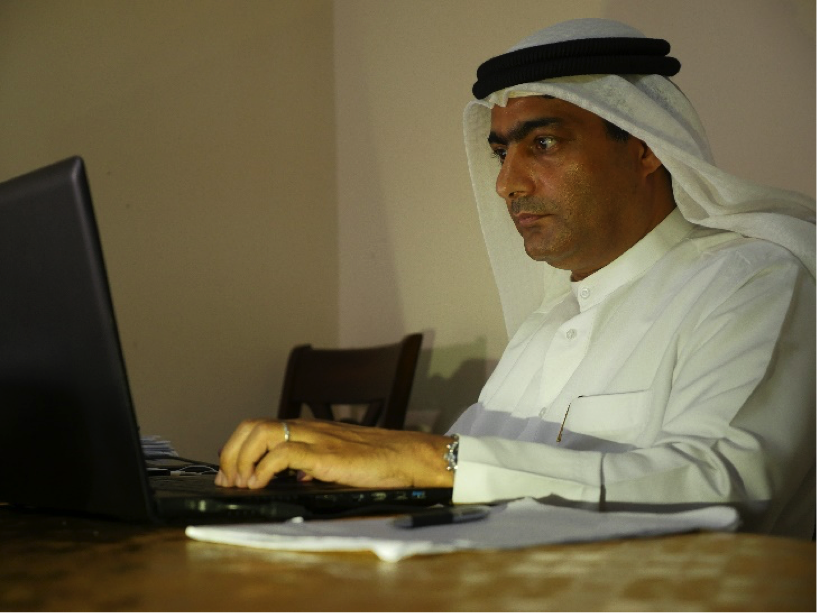 Ahmed Mansoor, is thelaureate of the 2015 Martin Ennals Award for Human Rights Defenders, advisory boardmember of the Gulf Centre for Human Rights (GCHR) and the last human rightsdefender to have been speaking out publicly defending people's rights in the UAEbefore his arrest last year.
Mansoor was arrestedby the UAE authorities on 20 March 2017 and essentially held incommunicadosince that date with only very infrequent family visits. He was sentenced on 29May 2018, in the same court that will hear his appeal: theState Security Chamber of the Federal Appeal Court in Abu Dhabi, whichsentenced him to ten years inprison and fined him 1,000,000 Emirati Dirham (approximately USD$270,000) for posts he made on social media. The trial lacked the minimum international standards forfair trials and due process.
Mansoor was reportedto have been convicted of "publish[ing] falseinformation, rumours and lies about the UAE" which "would damage the UAE'ssocial harmony and unity."
The European Parliament (EP) adopted aresolution on 04 October 2018 condemning his imprisonment and calling for hisrelease.
The EPresolution "Strongly condemns the harassment,persecution and detention of Ahmed Mansoor as well as of all other human rightsdefenders solely on the basis of their human rights work and their use of theirright to freedom of expression both online and offline;" and "Calls on theauthorities to release Mr Mansoor immediately and unconditionally, and to dropall charges against him, as he is a prisoner of conscience detained solely forpeacefully exercising his right to freedom of expression, including through hishuman rights work; also calls for the immediate and unconditional release ofall prisoners of conscience in the UAE and for all charges against them to bedropped."
The undersigned organisations are very concerned about the safety and well-being of Ahmed Mansoor and otherdetained human rights defenders who have faced poor treatment, including beingheld in arbitrary detention and solitary confinement for long periods of timebefore being brought to trial, contrary to international human rights law.
Pleasejoin us by asking your government, the UN and the EU to press the UAEauthorities to:
1. Immediately and unconditionally release AhmedMansoor as he was arrested and detained solely for his peaceful human rightsactivities;
Allow international observers including local diplomatic representatives into the court on 24 December 2018 and to subsequent trial sessions;

Allow UN and EU experts, or international NGOs access to visit Ahmed Mansoor, as well as other human rights defenders, who are detained in UAE prisons;

Pending his release, ensure that Ahmed Mansoor is protected from torture and other ill-treatment, including prolonged and indefinite solitary confinement which can amount to torture or other cruel, inhuman or degrading treatment or punishment; and

Pending his release, ensure that Ahmed Mansoor is treated in line with the UN Standard Minimum Rules for the Treatment of Prisoners, including by giving him regular access to his family, as well as to any medical care he may require.
Join us!Email your message or Tweet using the hashtag #FreeAhmed to the following:
UAE Authorities:
1. Vice-President and Prime Minister HH Sheikh Mohammed Bin RashidAl-Maktoum, info@pmo.gov.ae / @HHShkMohd
2. Minister of Interior Sheikh Saif bin Zayed Al Nahyan, moi@moi.gov.ae
EU and UN representatives:
1. European Parliament Chair of the Subcommittee on Human Rights PierAntonio Panzeri, @AntonioPanzeri
2. UN Special Rapporteur on Human Rights Michel Forst, @ForstMichel
Foreign countries with diplomaticrepresentatives in the UAE:
1. United States State Department, @StateDept
2. United Kingdom Foreign & CommonwealthOffice, Human Rights &Democracy department, @FCOHumanRights
3. Canada Foreign policy, @CanadaFP
4. French Ministry for Europe and ForeignAffairs, @francediplo_EN
5. Dutch Ministry of Foreign Affairs @DutchMFA
Signed:
CIVICUS
FIDH, within the framework of the Observatoryfor the Protection of Human Rights Defenders
Gulf Centre for Human Rights (GCHR)
Martin Ennals Foundation
Rights Realization Centre
World Organisation Against Torture (OMCT),within the framework of the Observatory for the Protection of Human RightsDefenders