"Being a human rights defender in Belarus is a criminal offence"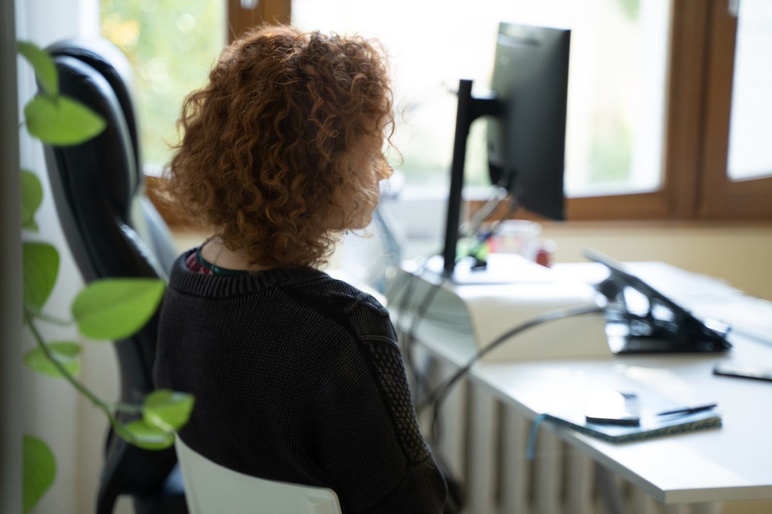 Zhenia is Belarussian migrants' rights defender, based in Minsk, Belarus. She tells us about her daily life helping migrants and the obstacles the authorities put in her way.

How did you become involved in defending migrant rights in Belarus?
I started as a volunteer in 2016, when large numbers of people from the Caucasus were fleeing their countries. They were moving for a range of different reasons – to escape torture and persecution by the police or because their LGBTIQ+ status put them at risk. They wanted to ask for asylum in Poland or Lithuania but were not permitted to do so, so instead, they got stuck in Belarus.
We saw they had no idea what to do or where to go when they got here and that there were no organisations that were able to help them. I was involved in starting an informal mission to assist. We helped them to apply for protection in Poland and to make complaints, and my specific role as a volunteer was to interview them about their experiences of torture.
The environment for human rights defenders in Belarus is very difficult. How has this impacted your work?
In 2021 our organisation was liquidated, as part of wider violent crackdown on NGOs and the media in Belarus. Since January 2021, being a human rights defender in Belarus has been a criminal offence, punishable by up to two years imprisonment. It's really hard to work without registration: we cannot access funding and risk prosecution for organising public events and providing direct assistance to our beneficiaries.
Organising or managing illegal migration is a criminal offence, and several years ago, a lawyer working on migration was prosecuted for providing a foreigner that she knew was here illegally with housing and material support. In the end, she was disbarred.
Attending mass protests carries a risk of criminal prosecution, and authorities find people who have attended through photos posted on social media. Posting something related to human rights work on social media can also lead to criminal prosecution, such as in the case of Nasta Loika, who was charged with 'hooliganism' under anti-extremist legislation and detained in extremely poor conditions.
How do you continue your work in this environment?
With careful communication! We have colleagues abroad who act as intermediaries to put us in contact with migrants in need via Messenger, WhatsApp and Telegram. But there are no direct calls.
The exception is when we have a situation where we need to meet people in person. After the humanitarian crisis in Belarus unfolded from summer 2021, the people affected were too scared of possible detention and expulsion to approach mainstream services or to seek help from NGOs that work closely with the government. So we needed to meet people to provide them with the clothes, food and access to medical assistance they needed. We also still operate, but very secretively and without involving volunteers.
How do you see the future?
Honestly, I don't know, because everything depends on apparently very limited political will.
We do need those in power to know about our work. The UN Special Rapporteur on the Human Rights of Migrants visited Belarus in July 2022, for example, and said publicly that there are no organisations working on migrants' rights here, which came as a shock to us.
In general, I think it's crucial that UN bodies and international organisations that still operate in Belarus also raise their voices. Right now, international organisations based abroad support human rights defenders in Belarus, but those in the country stay silent. Their intervention would be really useful to put pressure on the government at all levels.
We also need easy access to visas. As a human rights defender at risk, you may just have a few days or hours to flee the country. If you don't have a visa to enter the EU, then your only options are Russia or Ukraine, which aren't safe. My colleague applied for a visa at the German embassy and was issued a six months' residency permit. This is not enough to stay safe.