Belarus: ongoing siege against independent voices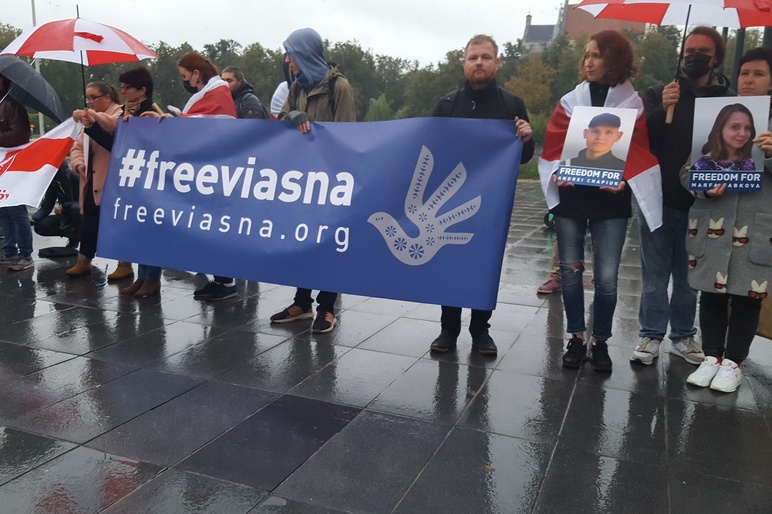 48th Session of the Human Rights Council
Interactive Dialogue on the interim oral update of OHCHR on the situation of human rights in Belarus

September 2021
Thank you, Madam President.
There is an ongoing siege against independent voices in Belarus.
Only in July, more than one hundred searches targeted the offices and homes of civil society organisations, journalists, and activists.
In the past few months, more than 250 NGOs have been shut down, including human rights organisations LawTrend, Human Constanta and the Belarusian Association of Journalists.
The crackdown against independent media continues: this summer, the searches and detentions targeted the independent media Nasha Niva and the independent press agency BelaPAN.
Torture and other serious human rights violations remain shielded from investigation. In August, the State Investigative Committee dismissed 680 torture complaints filed in August 2020 arguing the claims were false. Last week the investigation of the killing of Raman Bandarenka, a peaceful protester who died in police custody in November 2020, was suspended.
We call on the members of this Council to urge Belarus to put an immediate end to the persecution and harassment of political opponents, human rights defenders, lawyers and journalists; and to conduct effective investigations into all allegations of human rights violations in the context of peaceful protests
We urge all States to join our voices and demand the release of all those arbitrarily detained, including our seven Viasna colleagues and friends currently in detention.
Thank you.