Belarus: "The policemen even took my wedding ring"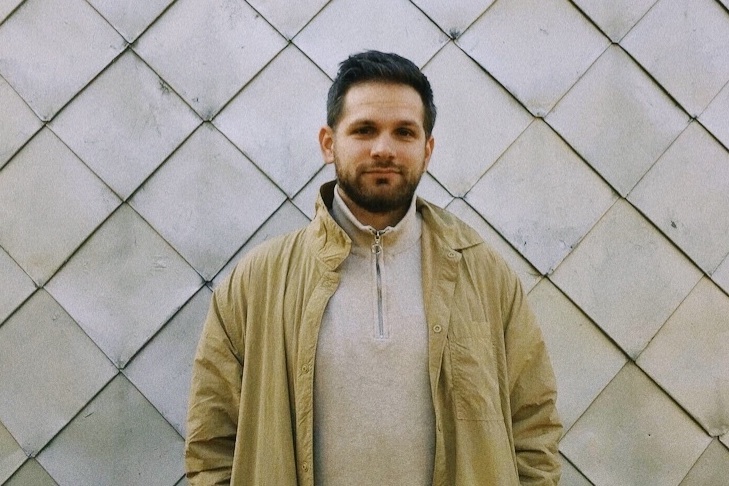 In 2020, Zmicer Khvedaruk, a 34-year-old Belarusian theology student, took part in the peaceful demonstrations that followed the August presidential election, widely considered rigged. Later, his involvement was limited to providing humanitarian assistance to families of those detained on political grounds. Neither he nor his wife expected what came next.
What happened to you?
On 8 December 2021, at around 9 am, there were very loud knocks on the door of our apartment in Minsk and voices shouting "Open!" in Russian. My wife and I were terrified. We knew that behind the door, there could be armed people who could behave very violently, as respect for the rule of law had broken down.
While the people outside were trying to break down the door with a metal sledgehammer, we managed to notify friends that "they came for us". I went to open the door with a Bible in my hand, hoping this would calm whoever was outside. There were around eight people wearing helmets and carrying shields and assault rifles. They ordered me to lie on the floor and started beating me, laughing at my Bible. Then they made me stand against the wall, hitting me on the back, legs, and kidneys and insulting me.
I panicked about my wife, who was standing behind our bed, but thank God, they didn't touch her.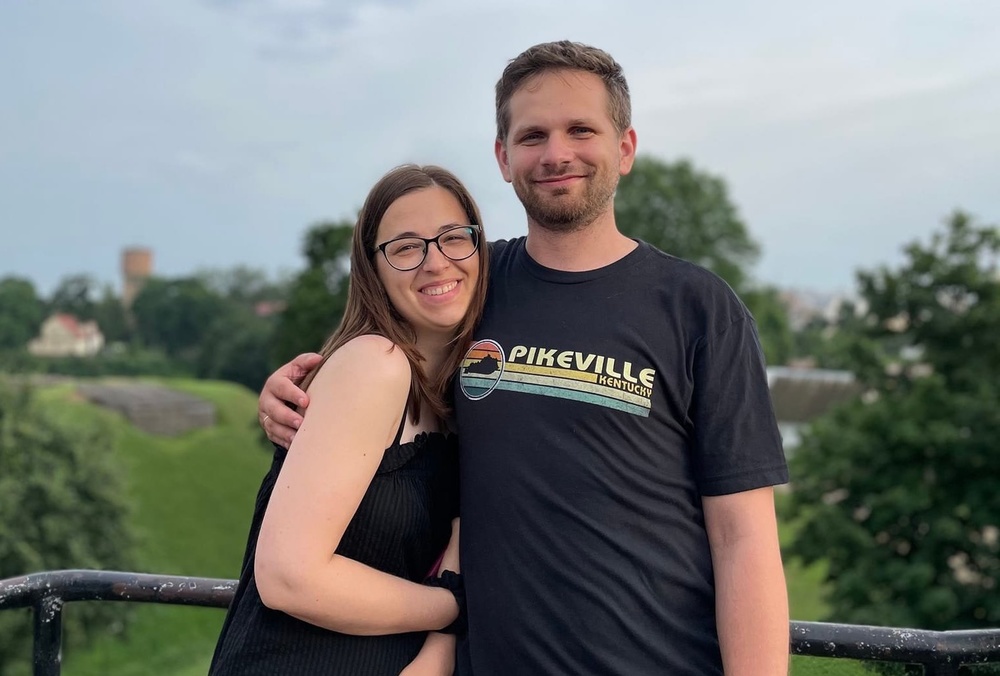 What happened next?
They searched the apartment and took our phones and laptops. All the while, they kept beating me and shouting insults, including antisemitic slurs. They had seen the star of David on our Christmas tree, with an image of the Virgin Mary, Joseph, and a donkey, and were asking whether we were Jews.
They handcuffed me and put a white-red-white flag around my neck (the colours of the ancient Belarusian flag used by the democratic opposition), which they used to strangle me repeatedly. I was forced into a minivan, on my knees, with a stun grenade next to my genitals.
How did your family react to your detention?
On the same day, my wife discovered she was pregnant. She tried to find out where I was held and learnt, on the Internet, that I would be tried.
They took me to GUBOPiK (the "anti-extremism" police department, infamous for its role in the repression of protests), where I was filmed while forced to "confess" having been arrested in 2020 for participating in the protests. They published the video on a pro-regime Telegram channel. My wife managed to find me a lawyer, a difficult task as most independent lawyers had been disbarred, lost their jobs, been imprisoned or left the country. Neither of us believed we'd see each other any time soon.
What happened to you in detention?
I was sentenced to 15 days of arrest and taken to the infamous Akrestina detention centre. We were 17 in a four-people cell with no air. It was as hot as in a sauna despite the freezing weather. We were not allowed to lie on the metallic bunk beds during the day. There were no mattresses or pillows, no right to shower or walk. Guards would make roll calls three times a night, sometimes searches. The light was continuously on. Interrogations could last for hours, and we were told we had no future. Prisoners, including those with chronic ailments, were not allowed to receive medicine – officially due to "Covid-19 restrictions".
Despite all this, there was much solidarity in the cell, with people trying to protect each other. People would give lectures on their field of expertise, whether theology, history, physics, etc.
You were finally released.
I did not expect this to happen. Since my arrest, I had been repeatedly told that I would be in prison for a long time. I thought that my wife would have to raise our child alone. On 23 December, I was released. We decided it would be safer to leave the country before a criminal case was opened against me. As the borders with Poland, Lithuania and Latvia were closed and there were no flights, we took a bus to Ukraine.
On 1 January, we arrived in Kyiv. Safe, together. But without my wedding ring, which the police had also taken from me and never given back.
How do you cope with the psychological trauma?
Weirdly, it was easier in prison than later. At the time, I was prepared to face criminal charges, and my spirits were high thanks to the support from my cellmates. After my release, I had difficulty sleeping. In the morning, I would constantly expect someone to come and break the door. On the street, the sight of a minivan would send me into a panic. More than seven months later, I still have panic attacks on some mornings, despite being in a safe place, as my wife and I moved to Warsaw just a few days before Russia invaded Ukraine.
Then there is the feeling of betrayal: I am safe, but I've left behind others who suffer in prison. It's a very difficult thought. I do find some comfort in prayer, but it's difficult.
I believe I started healing in late July, the day my son was born.
Belarus has mostly disappeared from the international news. What would you like the public to know about what's happening there?
I understand that attention has shifted to the war in Ukraine and the humanitarian catastrophe unfolding there. But it's important to remember that our regime keeps tormenting ordinary people who live in fear of losing jobs, liberty, or even their lives. And it's a regional issue. I would like people to pay attention to the Autukhovich case, an ongoing trial against "railway" partisans who destroyed railway equipment to prevent Russian army vehicles from moving from Belarus into Ukraine. Or the case of journalist Katsiaryna Andreyeva, who was imprisoned in late 2020 for live streaming protests against the beating to death of a peaceful demonstrator. Her sentence was just extended.
Whether in Belarus, Myanmar, China, or elsewhere, we must not allow human rights to be eroded.