Statements
Ukraine: Acts of torture committed by Russia may amount to crimes against humanity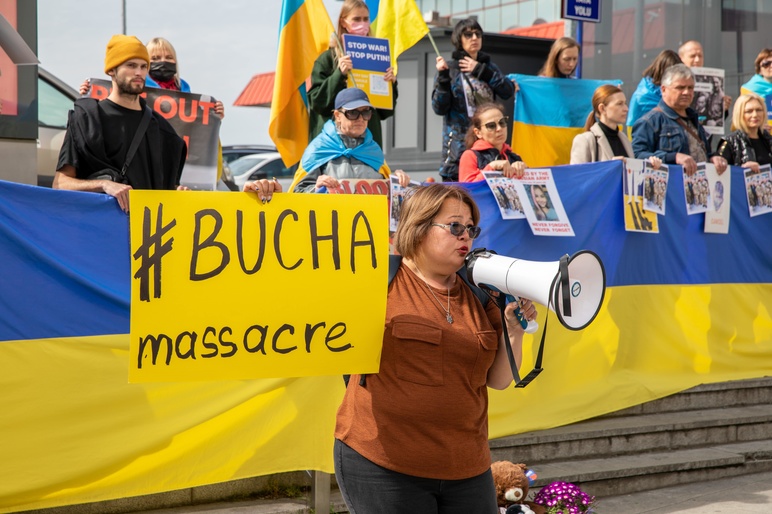 © Shutterstock
52nd regular session of the Human Rights Council
Interactive dialogue with the International Commission of Inquiry on Ukraine
20 March 2023
Mr. President,
We thank the International Commission of Inquiry on Ukraine for their important work.
On behalf of the World Organisation Against Torture (OMCT) and our Ukrainian partners – Human Rights Centre ZMINA and Media Initiative for Human Rights –, we fully support the conclusion of the Commission that acts of torture committed by the Russian military in Ukraine and against Ukrainian detainees may amount to crimes against humanity.
On the basis of more than 80 in-depth interviews that we have conducted, we conclude that Russian-controlled armed forces use torture widely and systematically against civilians to obtain information, punish disloyalty or coerce cooperation.
Victims include those perceived by the Russian military to be cooperating with the Ukrainian army or government in any manner or having pro-Ukrainian views.
Once detained, victims are mainly subjected to torture during interrogations. Most interrogations follow a similar pattern and similar methods of torture, including torture by electricity, beatings and starvation.
Many victims have witnessed the mass torture of other detainees in so-called torture chambers. We have documented cases where torture has resulted in the death of victims.
Torture is committed within a chain of command and under the control of the Russian Federal Security Service (FSB).
We call on the Human Rights Council to extend the mandate of the Commission to investigate crimes against humanity committed in Ukraine, including torture, enforced disappearances and sexual or gender-based violence as a form of torture, as well as other international crimes.
Thank you.