Statements
Ukraine: Concern over the abduction and torture of civilians in territories under Russian control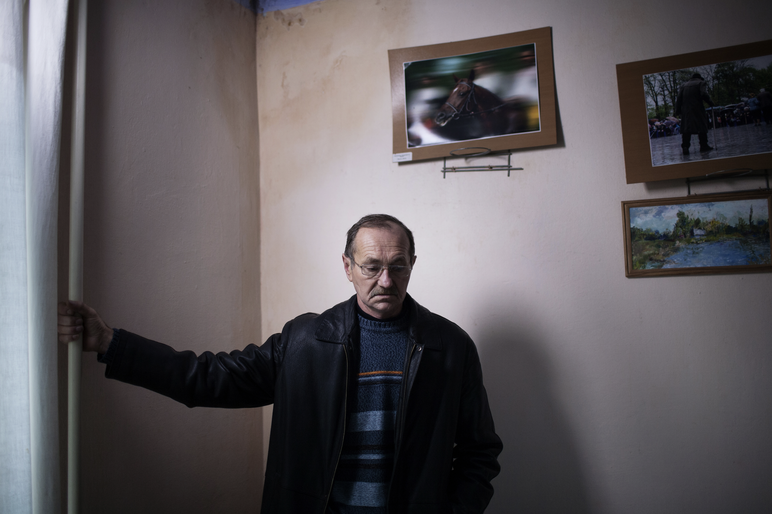 Update on the human rights crisis in Ukraine March 19 - March 25, 2022
Geneva-Brussels, March 29, 2022 – Arbitrary detention, disappearances, as well as torture and ill-treatment are rife in territories under Russian control, notably in the Kherson region and in Melitopol, says a new update published today by the World Organisation Against Torture (OMCT). Verified violations include numerous cases of torture and abductions of local authorities, journalists, activists, participants in pro-Ukrainian rallies, and veterans of military operations in Eastern Ukraine.
A confirmed trend of torture
Between March 19 and March 25, 2022, the OMCT has verified credible information about the alleged torture of civilian detainees under Russian control. Methods of torture include severe beatings, disproportionate and punitive use of tasers, threats of executions and mock executions. These appear to be used to punish pro-Ukrainian positions; to force cooperation with the Russian military; to avenge civic activism; and, in a number of cases, to punish past affiliation with the Ukrainian army.
There is evidence of numerous cases of torture in the Temporary Detention Center of the city of Kherson. Many veterans of past military operations in eastern Ukraine since 2014, as well as other civilians, including at least two European Union citizens, appear to be held by the Russian military at this center. Credible reports and accounts indicate that detainees are severely beaten, subjected to mock executions in which Russian soldiers shoot guns near their heads, and systematically denied access to proper medical care, drinking water, and food.
In the village of Stara Zbu'ivka in the Kherson region, the OMCT has received credible information about abductions and arbitrary detentions of inhabitants by the Russian military. Many of the detainees report having been subjected to inhuman treatment and forms of torture after several days of detention. In one case examined by the OMCT, a detainee appears to have been left on the street, unable to move due to the injuries sustained in detention.
In the city of Melitopol, Zaporizhzhia region, the Russian military allegedly took the participants in pro-Ukrainian rallies into a nearby forest, threatened and humiliated them, and forced them to wash their faces with Brilliant Green dye solution (zelyonka). This solution irritates the skin, is difficult to wash off, and may cause visual disturbances if it comes in contact with the eyes.
According to witnesses, these arrests and abductions are quite often carried out on the basis of lists of civilians, likely provided by the Russian intelligence.
Specific cases of abduction and torture
Between March 19 and March 25, 2022, the OMCT has verified various cases of abduction and torture. The following cases are provided here as an illustration of what appears to be an emerging practice:
On March 21, 2022, Viktor Maruniak, who is the Head of Stara Zbur'ivka village - currently under Russian control -, Kherson region, was abducted. On March 23, 2022, alleged Russian intelligence officers brought Mr. Maruniak home in handcuffs, threatened his wife, searched the entire house, ransacked it and took all the money, gold jewellery and food. They didn't allow him to talk, but Mr. Maruniak managed to tell his wife that he had been severely beaten. Having found nothing compromising, the Russian military left with Mr. Maruniak. On the following day, Russian officers brought Mr. Maruniak back home for a short period of time. He was in an extremely bad condition, could hardly move, and could not eat. After that he was taken away again. Since 10 am on March 24, there has been no contact with him and his whereabouts are unknown. Since the Russian invasion, Mr. Maruniak has openly supported the territorial integrity of Ukraine and publicly opposed the Russian aggression. Viktor Maruniak, who is 60, has several serious illnesses that require constant medication. His inability to take medication regularly poses a severe threat to his health, and even to his life.
On March 19, 2022, Ivan Samoidiuk, the first deputy Mayor of Enerhodar city, Zaporizhzhia region, was abducted. Mr. Samoidiuk managed to inform his colleague that he had been stopped at a Russian checkpoint in Enerhodar. Since then, there has been no contact with him and his whereabouts are unknown. After the Russian military took control of Enerhodar, the local authorities refused to cooperate and continued their work as the Ukrainian State authorities. Before disappearing, Ivan Samoidiuk had openly criticized the Russian military.
On March 19, 2022, Dmytro Bodyu, the Protestant pastor of a local church, was taken from his house in Melitopol, Zaporizhzhia region, by people in Russian military uniform with their faces covered and carrying machine guns. They arrived in a car marked with the letter "Z", typically symbolizing the Russian military. The electronic devices and documents of those present were seized. Subsequently, the military took Mr. Bodyu to the office of his church to seize documents and electronic devices there as well. After that, he was taken away to an unknown location. On March 21, unidentified military officers with their faces covered returned the documents and electronic devices to his family but refused to disclose Mr. Bodyu's whereabouts. However, they mentioned informally that Mr. Bodyu was detained because members of his church had actively participated in pro-Ukraine rallies.
On March 16, 2022, the OMCT reported the enforced disappearance of six people in the Russian-controlled territories of Ukraine. Since then, three of them have been released (Oleg Baturin, Ivan Fedorov, Olga Haisumova), while the whereabouts of the other three (Serhiy Tsyhipa, Serhiy Pryima, Yevhen Matveyev) are still unknown. Additionally, the OMCT reported that the civil activist Oleksandr Kononov, who was shot dead in his own home on March 13, 2022, was most probably murdered by locals who support the Russian invasion.

Ukrainian human rights organisations have provided additional cases of enforced disappearances and ill-treatment of representatives of local authorities, journalists, religious figures, volunteers and civic activists. This information is currently being verified by the OMCT.
For more information, please contact :
Iolanda Jaquemet, Director of Communications (English, French, Spanish)
ij@omct.org
+41 79 539 41 06
The World Organisation Against Torture (OMCT) is the largest global NGO group actively standing up to torture and protecting human rights defenders worldwide. It has more than 200 members in 90 countries. Its international Secretariat is based in Geneva, Switzerland.