Statements
Uzbekistan: Police violence leaves dozens of protesters killed and injured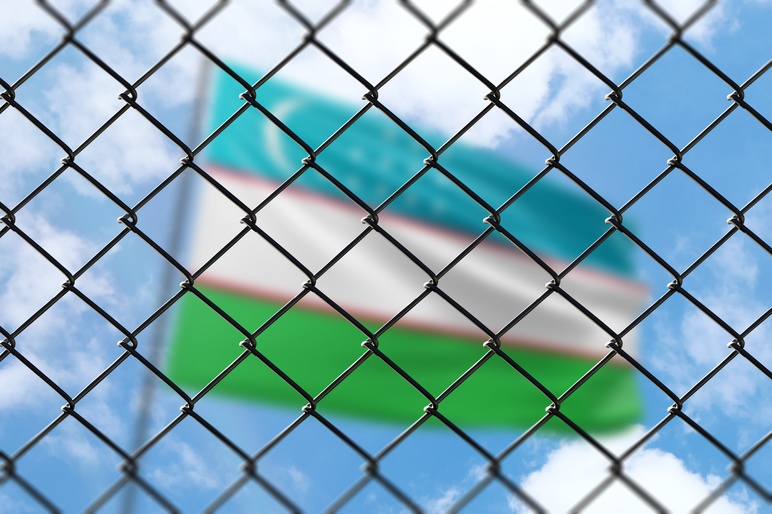 Brussels, 8 July 2022 - The Association for Human Rights in Central Asia (AHRCA), the International Partnership for Human Rights and the World Organisation against Torture (OMCT) are concerned about credible reports of excessive use of force, torture, killings and arbitrary detentions of demonstrators, bloggers and journalists in Nukus and other towns of Karakalpakstan on 1 and 2 July. These human rights violations follow mass protests against proposed constitutional amendments.
On 26 June 2022, the government of Uzbekistan announced a series of proposed constitutional amendments which included removing its sovereign status to the autonomous region of Karakalpakstan. Bloggers, journalists and activists in the region raised their voices against the proposed amendments. Public discontent grew and people gathered for protests in Nukus and other towns of Karakalpakstan. The government reacted by detaining bloggers, activists and journalists, including Kural Rametov, Lalagul Kallykhanova and Dauletmurat Tazhimuratov.
On 1 July, massive protests broke out in Nukus. Local eyewitnesses stated that the demonstration was peaceful and special forces were present but did not intervene in the beginning. However, later that evening, authorities reportedly tried to disperse protesters with water cannons, rubber bullets, stun grenades and tear gas. According to unconfirmed reports, some people were even killed by law enforcement officers during the dispersal of the demonstrations.
On 2 July, people gathered again for protests in Nukus and the authorities proceeded with dispersing the crowds. Videos started circulating on social media on 2 July showing numerous bodies lying on the pavement, seemingly dead or badly injured. Sabir Bakirov, Bayram Kalimbetov, Azamat Kurbanov, Muratbek Pirnazarov, Sultan Yesemuratov and other participants to the protests were killed during the dispersal of demonstrations on 1 and 2 July.
After putting down the mass protests, authorities allegedly targeted and detained journalists, bloggers and activists, including Amantay Seyitmuratov, Konyratbay Redjepov, Sadatdin Raymov and Mels Raymov.
There are also unconfirmed reports that some of those detained have been killed and that officials have begun removing dead bodies from houses to hide evidence of the crimes. On 4 July, security forces allegedly shot six people in the town of Chimbay to the north of Nukus. On 6 July, non-governmental sources from Karakalpakstan reported that at least 64 people remained unaccounted for, with their whereabouts unknown.
The above-mentioned organisations call on the Uzbekistan authorities to initiate thorough, impartial and effective investigations into the reports of excessive use of force during demonstrations as well as into the cases of arrest, torture and ill-treatment in detention; to ensure that all those detained in connection with the protests have access to a lawyer of their own choice and to medical care; and to disclose information about demonstrators, activists and their family members whose whereabouts are unknown. The organisations also call on the authorities to ensure that full internet connection is restored in the region.
Read the full the statement here