Annual report 2020
06
Migrants
The outbreak of the Covid-19 pandemic had a significant impact on travel worldwide, including for African migrants using unsafe routes to reach Europe through northern Africa. The OMCT Migration and Torture working group that was created to advocate for a better protection of African migrants during their journey kept alerting State and protection bodies on their vulnerabilities. China, for example, imposed quarantine measures for any arrivals of African migrants, including students, in circumstances leading to inhuman and degrading treatment. The working group alerted UN special mechanisms in April and invited the Chinese authorities to better protect African migrants.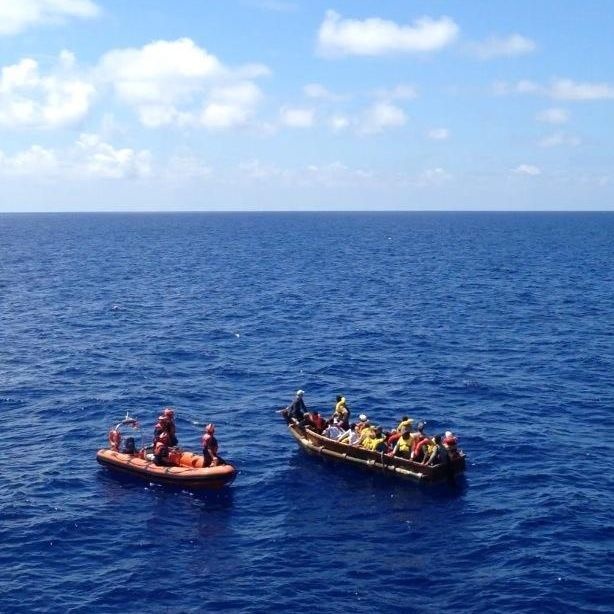 Crossing the Mediterranean sea during the Covid pandemic
Thousands of African migrants continued to attempt escaping Libya by crossing the Mediterranean in unsafe boats. Italy, one of the first countries to be hard hit by the virus, issued a decree on 7 April prohibiting Italian ports from being considered ports of safety for vessels carrying rescued migrants. This resulted in the migrants enduring prolonged periods of time in the Mediterranean Sea on board a vessel without adequate resources or medical attention, or the ability to seek protection under the UN Refugee Convention.
In November, the OMCT joined a request submitted by the Centre suisse pour la défense des droits des migrants, asking the UN Committee against Torture to inquire into Italy's liability for the torture of migrants crossing the Mediterranean from Libya. The OMCT contributed with further information and legal arguments on the impact of the closed ports policy on torture, especially during the pandemic. In a contribution submitted in October to the UN Committee on the Protection of the Rights of All Migrant Workers and Members of their Families, the OMCT Migration and Torture working group further qualified this policy as a new type of deprivation of liberty. The OMCT also qualified the trafficking of girls and women in the context of global migration as a form of torture in a submission to the Committee on the Elimination of Discrimination against Women (CEDAW).
In December, the working group submitted an amicus curiae to the European Court of Human Rights in four legal cases related to the Italian island of Lampedusa. The submissions showed that newly arrived migrants and/or asylum seekers temporarily housed in hotspots live in inhuman and degrading conditions that could amount to torture when they are prolonged.
The Tunisian office of the OMCT and its partners scored a remarkable victory in September, when they succeeded to free 22 migrants who were arbitrarily detained in the center of El Ouardia, south of the capital Tunis. This was the first time that the Administrative Court recognised that this detention violated both national law and Tunisia's international obligations.
Support our work on migrants.